Mend: Go within
Mend is a self care app for heartbreak that guides you through your breakup day by day. Breakups hurt, but we believe that heartbreak can be transformational with support.
Free · Offers In-App Purchases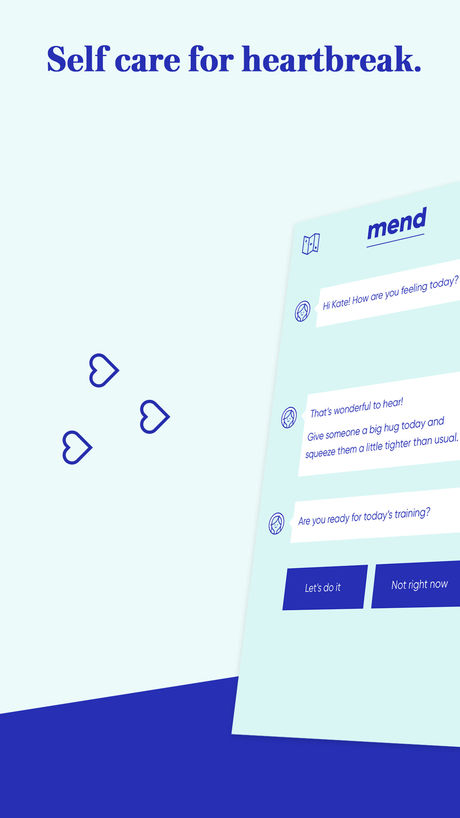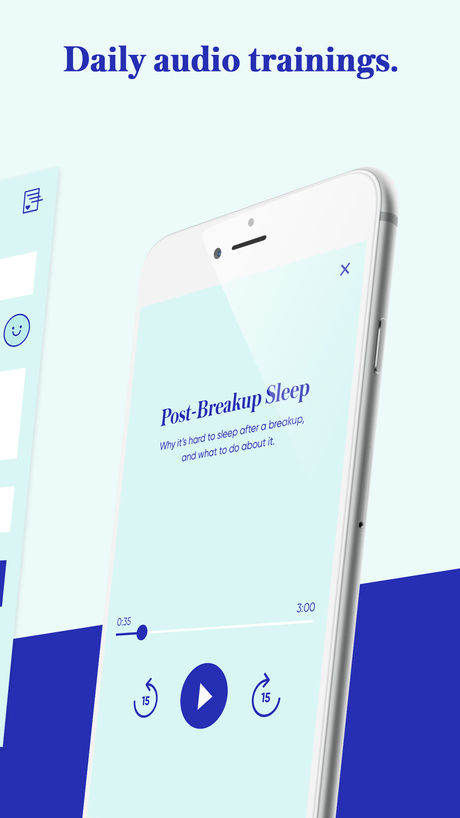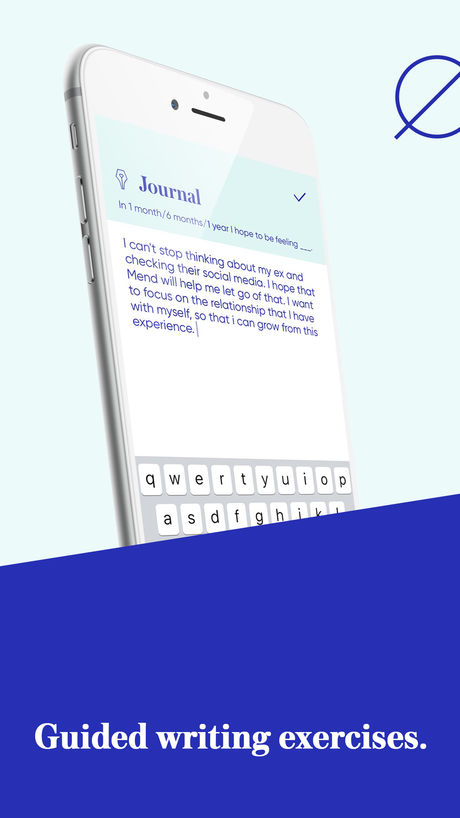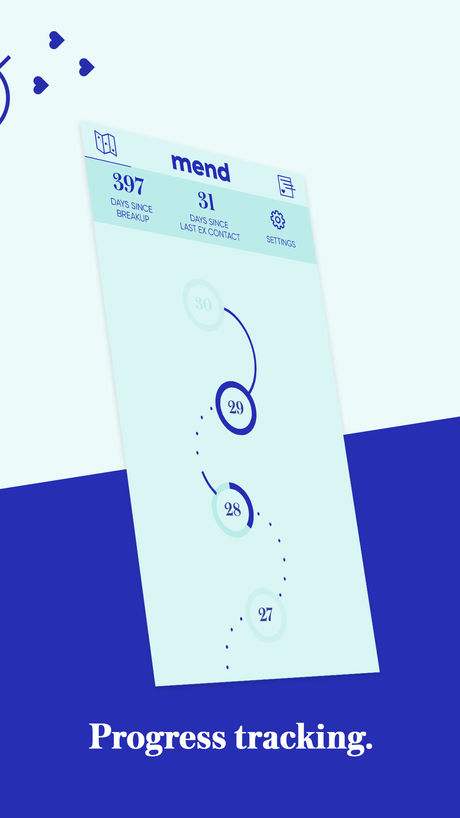 Young adult feedback
Mend is specifically aimed at breakups. It tracks days since the breakup and days since last contact. It acts under the premise of no contact is the best way to proceed through the breakup. It encourages the user to enter their mood each day and then offers advice. The app can be tailored to different types of breakups and the audio exercises are reactive to that. An excellent app and would highly recommend.
Expert feedback
This app is designed to help users get over their breakup. It provides users with audio clips which are designed to normalise and educate users about the process of a breakup and helps them to understand their feelings. The app utilises social media components to engage users and also allows users to track their journey.
Talking helps! We're here for you.
No problem is too big or too small.
We're here 24 hours a day, 7 days a week