Moodtrack Diary
Graph your moods on the fly. Track as little or as often as you want (mood-swings? no problem!), whenever you want (at home, on the go, and even without Internet!), and look back to see your moods over weeks, months, and years to learn about yourself and live better!
Free. Offers In-App Purchases.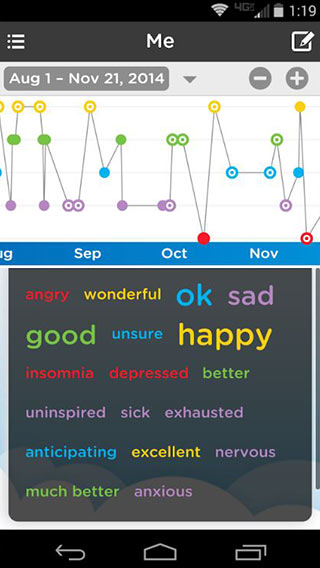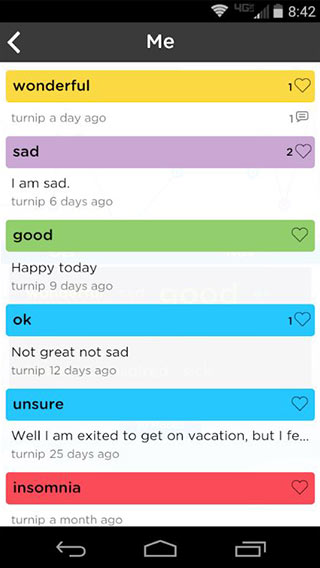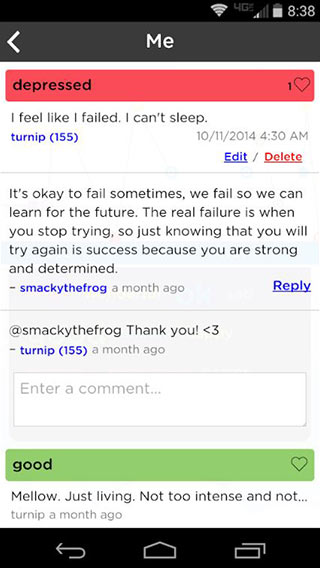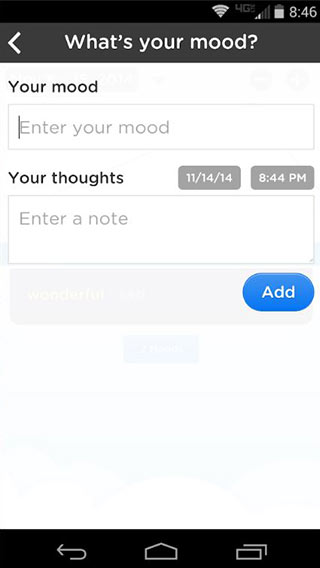 Young adult feedback
The app follows a very basic design and while not entirely ugly, lacks visual appeal. The mood tracking features chart the data in a satisfactory way (line graph). The app also has a feature titled "Everyone" which is a feed of all users current moods. Generally I found this feature to be mostly positive and it was reassuring to see there was a fair assortment of positive and negative "moods". The app also allows the user to select a anonymous name to use on their account. Although the visual design is lacking, overall I would use this app on a casual basis.
Expert feedback
Moodtrack diary is organised as a forum which users can state their moods in a similar way to a Facebook "post" . Others with the app can see their updates and reply to them. This forum side of the app appears to be unmoderated. It is recommended that users be cautious of this as content could be triggering or not reportable.
Talking helps! We're here for you.
No problem is too big or too small.
We're here 24 hours a day, 7 days a week