My Circle – the social platform that's good for your mental health!
My Circle is the free, private, safe and confidential social platform for 12-25 year olds across Australia!
Supported by Kids Helpline counsellors, My Circle lets you talk to other young people going through challenges ✨just like you✨.
Sign up✔️ share your thoughts✔️ chat to others✔️ learn how to better deal with those issues troubling you ✔️ drive the conversation✔️ sit back and take it all in✔️ The choice is yours!
My Circle is brought to you in collaboration with Bupa Foundation and University of Sydney
Choose from topics including...
The World Around Me
Mental Health
Disability, Illness & Physical Health
LGBTIQAPK+
Substance Use & Other Addictions
School & Work
Suicidal Thoughts & Self-Harm
Bullying & Harassment
Chill Zone
eSafety & Social Media
Family Relationships
Friendships
Getting Help & Resources
Dating & Sex
Body & Self-Esteem
Want to join My Circle and find your circle?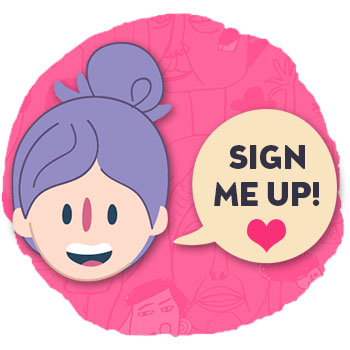 1: Tell us you're keen!
Register via the sign up form. We'll set up your account and send an email link to join our My Circle platform.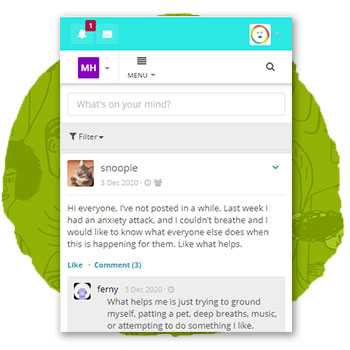 2: Check it out
Get to know the platform, join the topics that interest you and take the monthly surveys to let us know how you're feeling.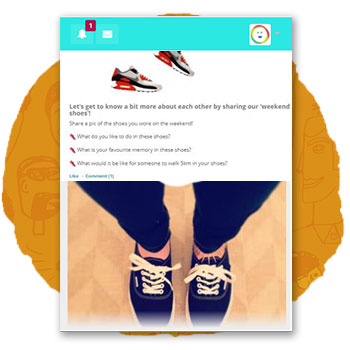 3: Join the conversation
Share your thoughts and stories, hear from others and learn more about the issues on your mind.
Ready to find your Circle and start talking to people just like you?
My Circle is developed in partnership with