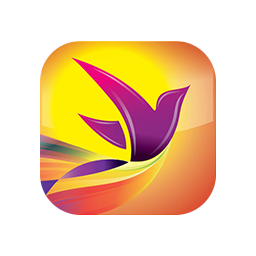 Recovery Record
Recovery Record is the smart companion for managing your journey to recovery from eating disorders including anorexia nervosa, bulimia nervosa, and binge eating disorder. This app is also intended for people with general eating, weight and shape concerns.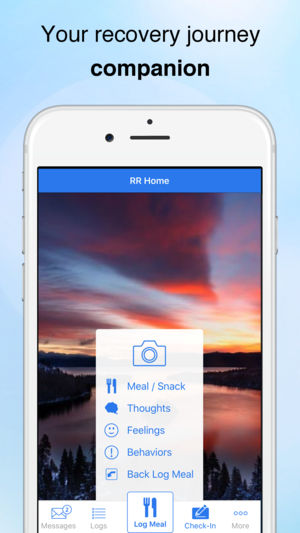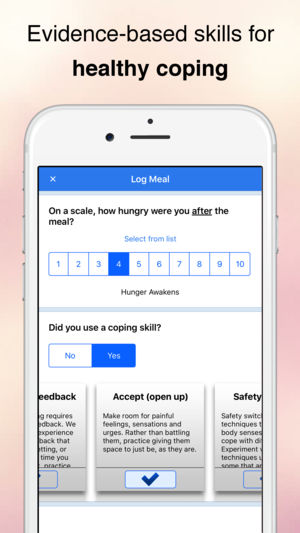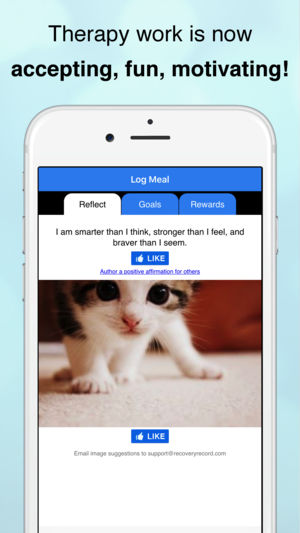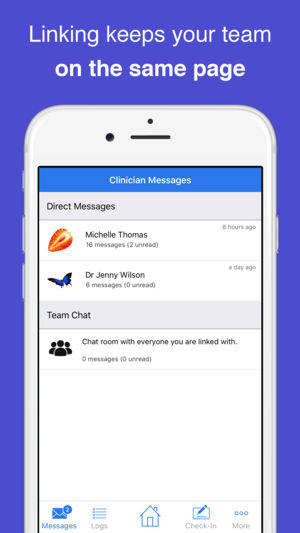 Young adult feedback
Provides a wealth of information and resources about eating disorders and nutrition.
Expert feedback
A well designed self-monitoring app to help track and monitor eating habits along with thoughts and feelings. It has a great array of features including strategies and motivational affirmations. Would be a great tool to be used in conjunction with therapy.
Talking helps! We're here for you.
No problem is too big or too small.
We're here 24 hours a day, 7 days a week