eMoods Bipolar Mood Tracker
eMoods is a mood tracking and charting journal perfect for logging Bipolar I, Bipolar II, Depression, Anxiety, or any general kind of mood tracking. It also allows you to send a monthly PDF report to your doctor.
Free · Offers In-App Purchases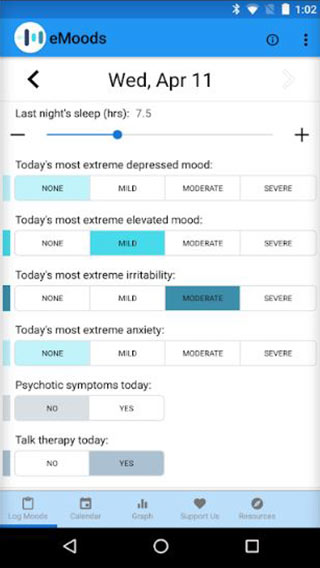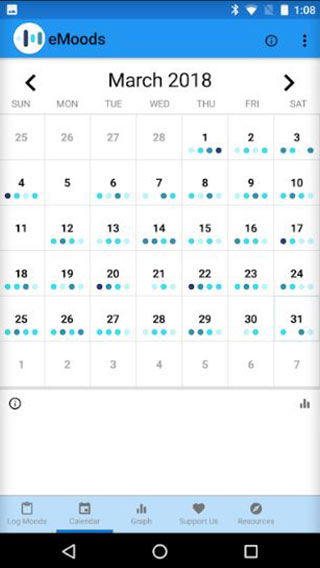 Young adult feedback
Very professional and usable - graphically and mechanics-wise. It is very specific to bipolar disorder. The questions asked seem to be taken from a standardised measure for bipolar, but provides good trackers. Would definitely recommend this app.
Expert feedback
eMoods has been designed for individuals with bipolar disorder to track their symptoms, medication and mood. It is a great tool for those with a diagnosis of bipolar.
Talking helps! We're here for you.
No problem is too big or too small.
We're here 24 hours a day, 7 days a week