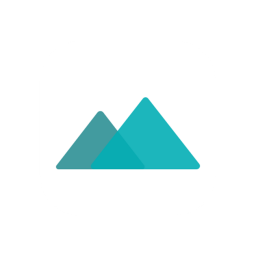 MoodPath
Feeling stressed, sad or suffering from a lack in energy? Find out if you show symptoms of depression in an interactive depression screening and improve your mental well-being. Moodpath is a CE-certified medical product.
Free. Offers In-App Purchases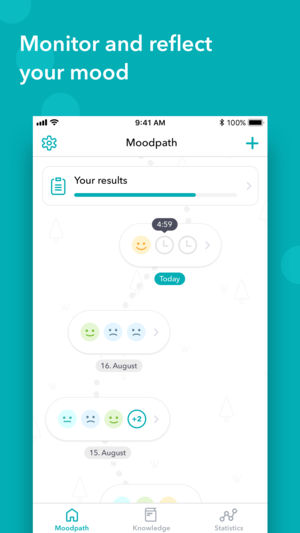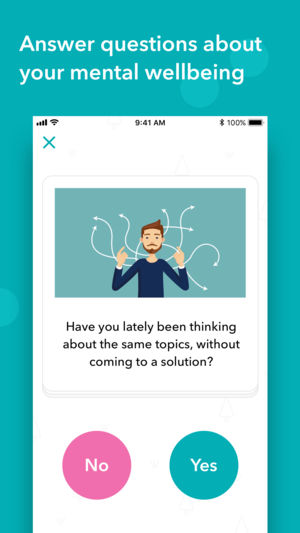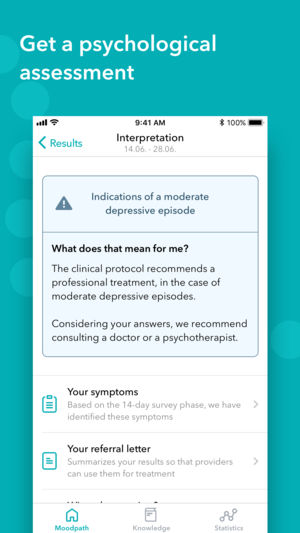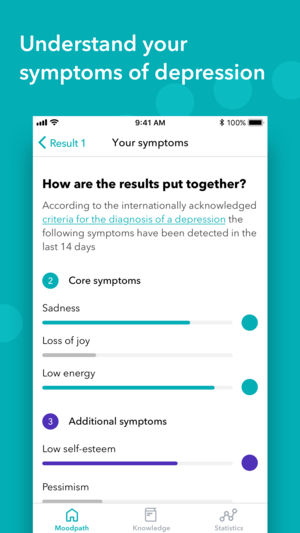 Young adult feedback
I thought Moodpath was an excellent app both visually and practically. The method of questionnaire on current mental state is novel. The amount of knowledge available in the app is also of a very high quality and the visual presentation of your journey is excellent.
Expert feedback
This app seems to be an excellent resource for clinicians and patients alike. Although it is not specifically designed to entice young people who are not already interested in addressing their mood behaviours, it would be a excellent resource for those do are contemplating change.
Talking helps! We're here for you.
No problem is too big or too small.
We're here 24 hours a day, 7 days a week