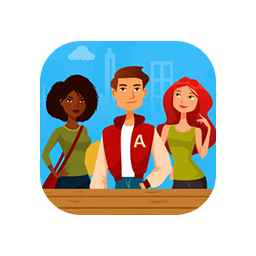 Sit With Us
Sit With Us is a social networking app designed to promote kindness and inclusion in schools. Kids can use the app's features to coordinate lunches with their friends. They can also volunteer to be Ambassadors for their schools and post open lunch events on campus where everyone will be included. No one needs to eat alone!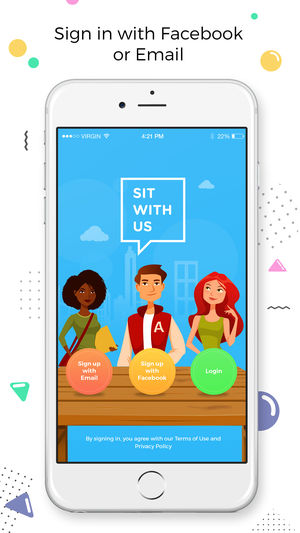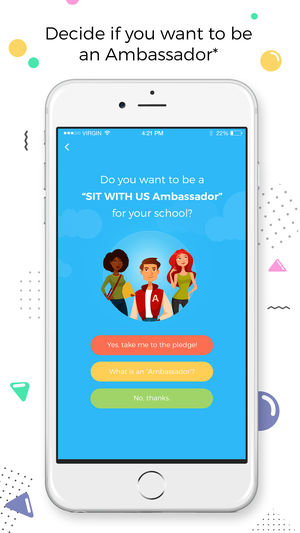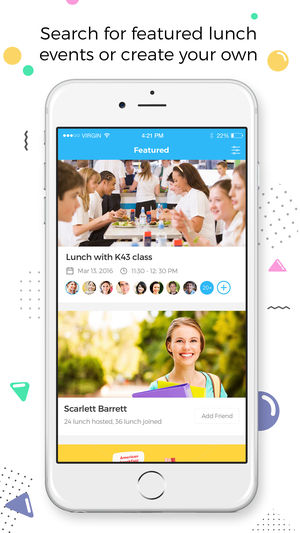 Young adult feedback
Encourages kids to create lunch events with people they know (from school or people around them etc) so that no one ever needs to sit alone at lunch. Good concept for an app - theoretically though, it could be misused.
Expert feedback
Sit With Us promotes inclusion in schools by connecting students through organised lunches. A great concept, however only works well if others in your school have and use the app. There is an opportunity to become an ambassador and promote this app in your school community.
Talking helps! We're here for you.
No problem is too big or too small.
We're here 24 hours a day, 7 days a week