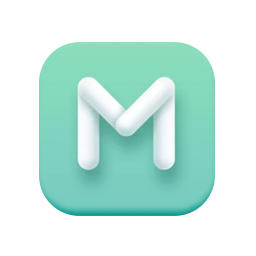 Moodnotes - Mood Tracker
Meet Moodnotes - a super easy mood tracker & journaling app to capture your mood and help you improve your thinking habits. Moodnotes empowers you to track your mood over time, avoid common thinking traps, and develop perspectives associated with increased happiness and well-being.
Free Offers In-App Purchases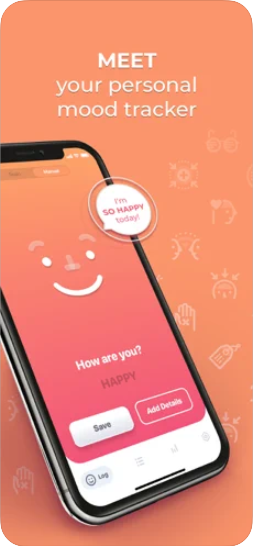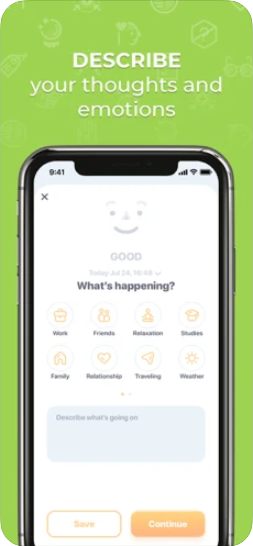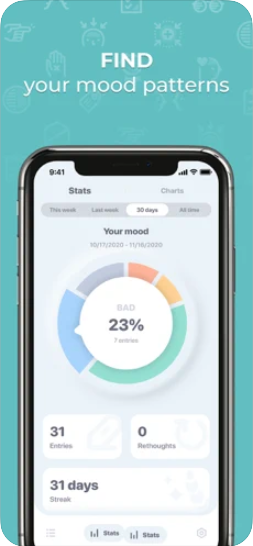 Young adult feedback
A Basic mood tracker that gives users the option of adding feelings and intensity.
Expert feedback
Moodnotes is an excellent, easy to use, mood-logging app offering CBT exercises and an excellent tracker with beautiful design and clear, understandable graphs. Data can be easily shared in PDF or Excel formats.
Talking helps! We're here for you.
No problem is too big or too small.
We're here 24 hours a day, 7 days a week