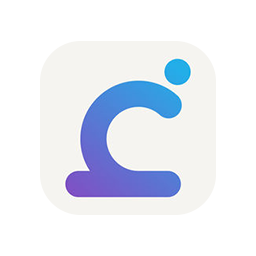 Calm Harm
Calm Harm provides tasks that help you resist or manage the urge to self harm.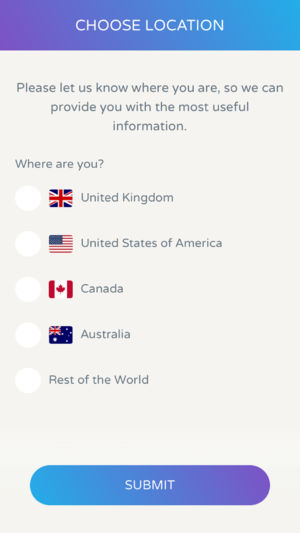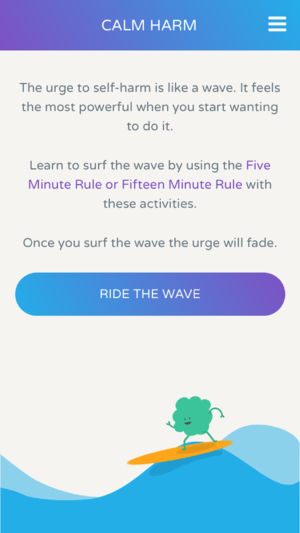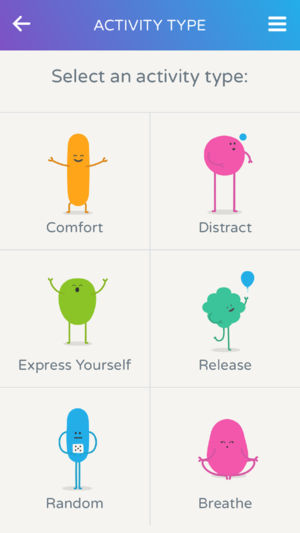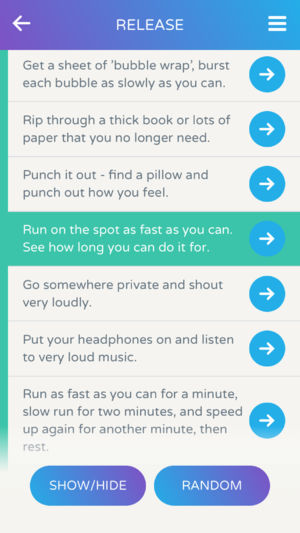 Young adult feedback
Calm harm uses the principles of "urge surfing" and "behavioural activation" to target individuals who have the urge to self-harm. Whilst these principles are appropriate for this population, they may require more active involvement to be satisfactorily implemented with this, a low help-seeking group.
Expert feedback
The app has a great idea in attempting to prompt users to participate in distracting activities while they ride out the urge to self harm. The app is quite passive, however, in that it expects users to complete each activity completely on their own. Some activities could easily be facilitated by the app but not so easily by a user. One, for example, involves rolling a dice. Whilst the app could easily incorporate a function to roll a dice, a user is very unlikely to have a dice on hand. In this way, I believe the app places a little too much onus on the user and does not deliver as much functionality as it could. That said, it functions well and is a great idea.
Talking helps! We're here for you.
No problem is too big or too small.
We're here 24 hours a day, 7 days a week