I'm thinking about suicide
Experiencing suicidal thoughts or feelings? We cover what you can do and where you can get help.
Content Warning: this article contains information about mental health which may be distressing or triggering.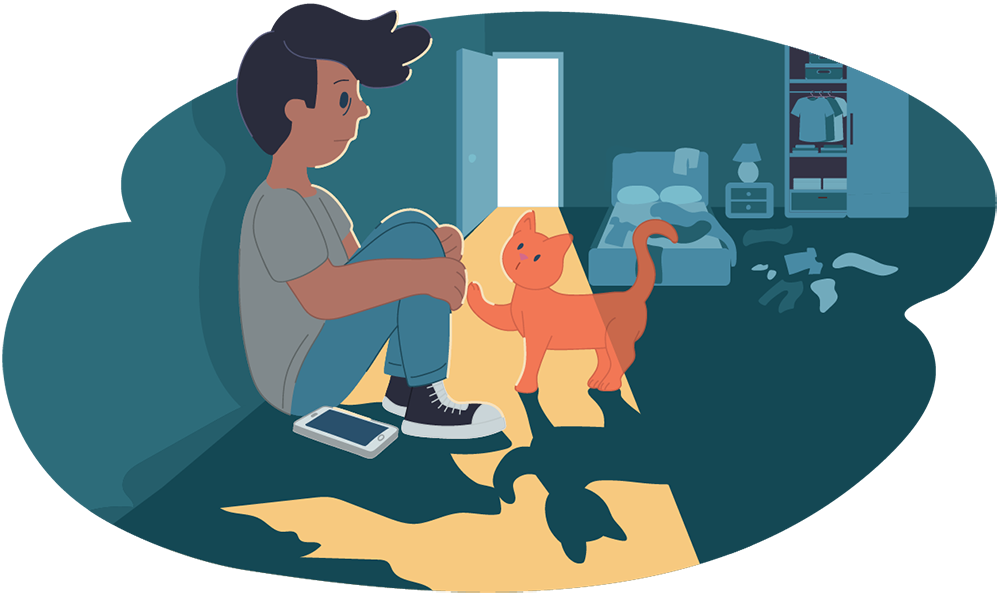 Suicidal thoughts and feelings can strike anyone of any age, gender or background. Life events can sometimes leave us feeling overwhelmed, unable to cope and suicidal. At other times, we might not know why we feel suicidal.
If you or someone you know is ending their life right now call 000 and request an ambulance, or visit your local hospital's emergency department.
Sometimes life feels unbearable and you can't see any other option. At times like these, call Kids Helpline and we'll help you through it.
When you're experiencing suicidal thoughts and feelings it's really important to seek out help by talking to somebody about it. Often times we think we can cope alone which may only make things worse.
Here's a potential list of people you can turn to for help and support:
Trusted friend or relative
Your doctor who can refer you to a professional
Employee Assistance Provider (EAP) at your workplace
University or TAFE student counsellor
Kids Helpline (1800 55 1800) if you're under 25
Lifeline (13 11 14) if you're 25 or over
Suicide Call Back Service (1300 659 467) if you're over 15
What else can I do?
As well as talking to somebody about what's happening, there's things you can do to help yourself stay safe.
Delay your decision – allow time for the thoughts and feelings to pass
Develop a safety plan – include things you can do that will help you stay safe
Express yourself – write, draw, dance or talk about your feelings and thoughts
Find comfort in music, art, movies, books or things that you enjoy
Spend time in nature or go for a short walk
Spend time with loved ones or pets
Think about another time where you felt a similar way – what did you do to cope? Can you try that again?
Distract yourself from the thoughts by watching a TV show, playing a game or doing some chores
Know your triggers – notice how the suicidal thoughts or feelings begin so you can act before they take hold
Try relaxing with a bath or a meditation
Don't give up before you try – persist even if you think it won't help
It's never too late to get support
There is always somebody you can talk to or something you can try.
Kids Helpline is here to support you. Always. Give us a call, start a WebChat or send us an email today.
If you need more information for other digital services and resources, check out Head to Health.
This content was last reviewed

14/02/2018
Meet your people!
Want to talk to others just like you?
Join My Circle - your safe, free and private online peer support group for 12-25 year olds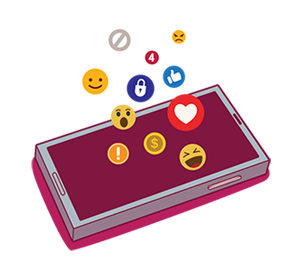 Talking helps! We're here for you.
No problem is too big or too small.
We're here 24 hours a day, 7 days a week