Daisy
Daisy is free and connects women around Australia to services providing support for the impacts of sexual assault family violence and domestic violence. Family members and friends can also use Daisy to gather information and support women's decision making.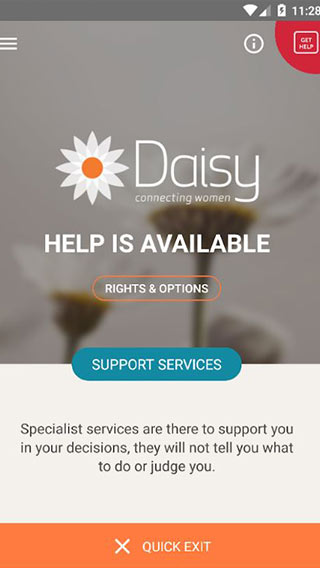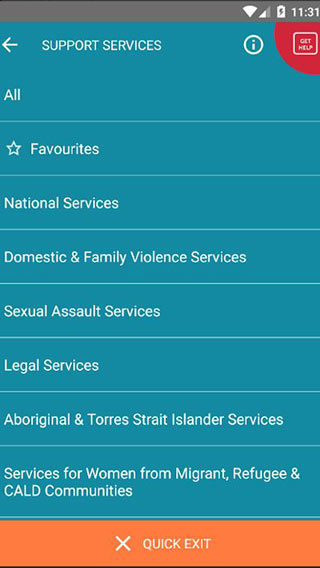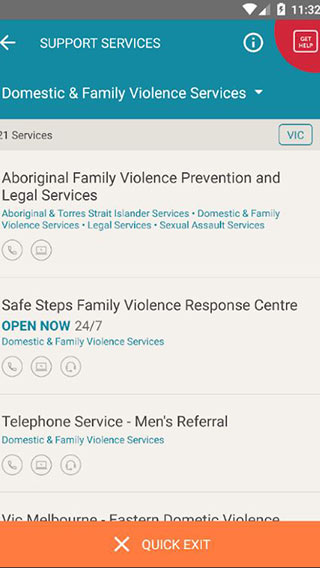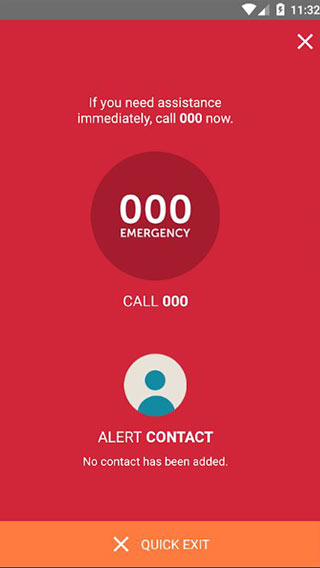 Young adult feedback
A very well designed domestic violence app. The app functions almost flawlessly, is visually appealing and has smart features to reduce the user's risk of being caught using the app. Although the app is specifically aimed at females, it could be used by males as the resources regarding housing, abuse, legal services, etc offer both female specific options and non-gendered options. The quick exit feature immediately takes the user back to a screen that looks like the launch screen for a video game (my interpretation anyway). Highly recommend this app.
Expert feedback
Daisy is an app designed to help women who have been affected by domestic violence, family violence and sexual assault. Daisy connects women to services that can help in these situations.
Talking helps! We're here for you.
No problem is too big or too small.
We're here 24 hours a day, 7 days a week