Staying safe online
Scams, spam, identity theft, cyberbullying, invasions of privacy, cybercrime, online abuse, malware, etc... ever feel like the list of online dangers just goes on and on? Fortunately, there are simple things you can do to stay safe and live your best life online.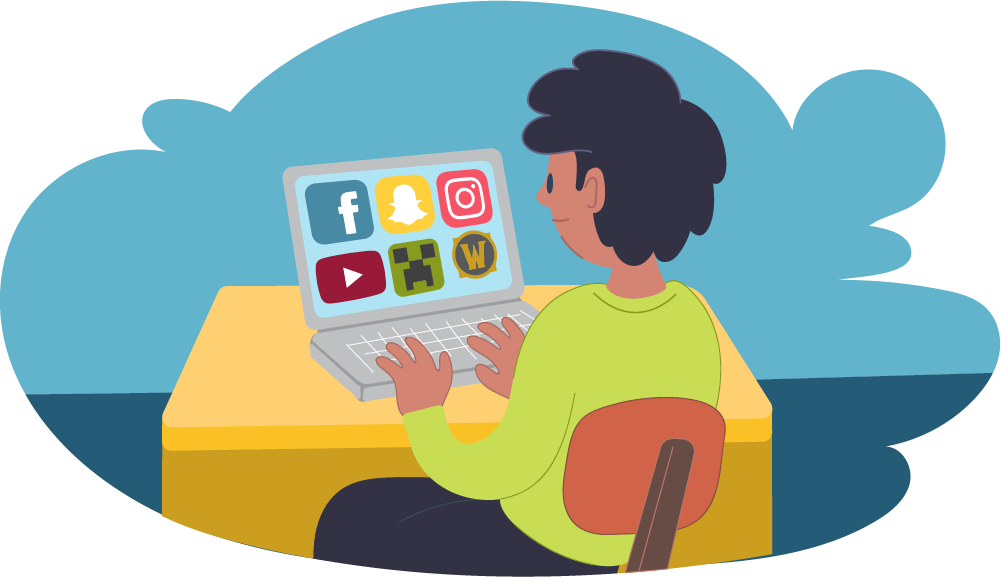 I already know a lot about online safety. How can this actually help me?
We know you know a lot about staying safe online – and that's great!!
We get it – a lot of young people told us they already know a lot about staying safe online. It's a topic which is talked about a lot these days – which is awesome, because 92% of you told us you have felt unsafe and uncomfortable while online.
Have you ever wondered whether you share too much info online?
Tbh a lot of us are probably guilty of sharing too much personal info on social media at times. Check out this quiz to check yourself!
Online stuff that makes you feel... uncomfortable
Here's a list of things you told us makes you feel yuck or unsafe online.
Being contacted by someone you don't know
Receiving unwanted content such as porn, violent material or unwanted nudes
People posting things to ruin your reputation
Getting threats or abusive messages (e.g. people telling you to, "Kill yourself")
Being doxxed in public forums
Being asked by a stranger to meet up
What you worry about happening online...
Ever worry about something going wrong online? You're not alone! Here's what you told us worries you:
"I worry about making a fake friend who would take advantage of how kind and caring I am."
"Personal information (being) in public, online bullying or rumours."
"Privacy being violated."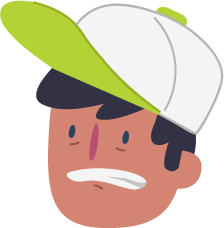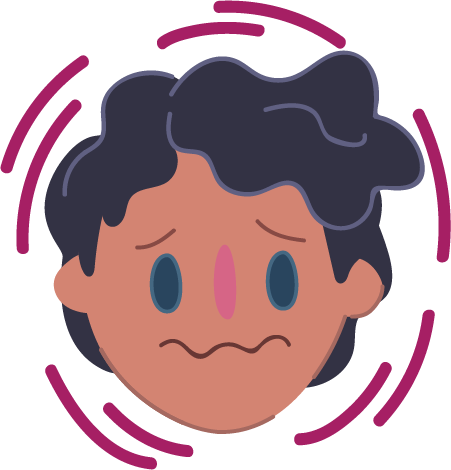 "Hacking or private data being shared with untrustworthy people."
"(Strangers) knowing my school/where I live/my friends."
"Being sent a message request with hyperlinks to a porn account or other sketchy stuff."
Other risks to look out for
Here are some other things to keep an eye on (this is not meant to scare you; we just want you to be aware):
Online hate (discrimination etc.) and cyberbullying
Outing – when someone shares private information about someone else without their permission, such as revealing someone's gender or sexual identity online.
Doxing/doxxing – when someone deliberately shares someone's personal identity, such as their real name or address, online without their permission.
Personal data collected by apps and devices – this can sometimes be sold to other companies and misused by them.
Privacy – your personal information could be seen by anyone, anywhere. It could be viewed by friends, family and strangers.
Permanency – once something is posted it can stay online for a long time, even when comments or photos are deleted.
Misinformation – fake news, doctored videos and images and scams can be tricky to navigate online.
Grooming – there are people who try to befriend young people online to have sexual contact. This is against the law.
Identity fraud – people can gather enough information about a person to steal their identity. They can use this to do illegal things like steal your money or commit crimes under your name. It could also be used to create fake profiles to ruin someone's reputation or to bully others.
Trolling – this is when someone misuses social websites to cause conflict or harm an individual or group.
Catfishing – a person can pretend to be someone they're not by stealing a profile or creating a fake one. They can use this profile to trick people over a long period of time.
What you are already doing (yas!)
We want to give you credit for the things you are nailing already.
A lot of you feel confident doing the following (we love this for you!)
Blocking the account/person 69%
Speaking to family and friends 8%
Reporting to social media platforms (e.g. Insta) 12%
Who's been helpful when things go wrong (love this!)
Check out these stats on who you've gone to when stuff has gone wrong online.
Teacher 19%
Trusted parent or care giver 33%
eSafety 17% ("Who's eSafety? Oh, you know, they're a place dedicated to making the online world a safe space – and they have 'take down' powers too. Which means they can get stuff that's not ok online removed fast!")
Other – 31% including friends, school counsellor and Kids Helpline (this makes us so happy – remember we are ALWAYS here)
It's obvs that teens know a lot about online safety these days. We are so here for that! Here's some more things to think about for your online experiences that can help.
Be careful of requests – only accept 'friend' requests from people you know in real life. This reduces the chance of getting into an unsafe situation.
Block anyone you've had contact with that was negative or unsafe – this stops them from having contact with you and from seeing your profile.
Think before you upload and share photos – post photos that show you and your friends in a positive way. Once it's uploaded, it's no longer private and can be viewed by friends, family, teachers and strangers.
Be mindful of what you write to others – you never know who will read these comments and how they might interpret them.
Think carefully about sharing links to other sites – the content could be embarrassing, upsetting or hurtful to others.
Keep your online friends online – never agree to meet someone you've only known online on your own. Take one of your parents with you and meet in a public place. If they are who they say they are, they'll be happy to do this.
Think about your privacy – avoid sharing personal information online that could be misused by someone in real life. Check your privacy settings and make sure your account is secure.
Think critically about online content (link to social post once up) – not everything online can be trusted.
Protect your identity – pick a username that isn't your real name and a profile picture that doesn't show any personal information.
Sexting – keep sexting laws in mind when taking photos and sending or receiving images.
I stuffed up. What do I do?
Hey, we're human - we all make mistakes. But it's never too late to fix a mistake. Here are some things that will help.
Stop – if you're not in a great headspace, you might act without thinking things through (which can make it worse).
Stay calm – if you're panicking, take a break. It's definitely not a good idea to try sort it out if you are low key freaking out.
Do some research – Check out reputable sites that can help, like eSafety and Kids Helpline.
Explore your options/problem solve – normally, there's lots we can do to stay safe and it's NEVER too late to take action.
Act – work out a plan of attack and start making progress.
Get support if needed – talk to a trusted parent, teacher or counsellor. Remember, Kids Helpline is always here to help.
I'm worried about a friend online. What can I do?
Has worrying about a friend's online behaviour got you down? Here are some things that can help.
Talk to your friend – say things like, "You haven't seemed yourself lately, what's been going on?"
Be patient – they may not want to talk about it right away. Let them know that you are always there for them when they are ready to talk.
Come up with a plan together – figure out what needs to happen to make the situation better. You might talk about who is a safe adult to speak to and go with them for support. You can go with them when they talk to this person to support them.
If you are really concerned about a friend's online behaviour, or worried that someone online is making your friend feel unsafe, it's important to get help from a trusted adult asap. We know it might feel a bit yuck breaking the bestie code of confidentiality, but your friend's safety is what's most important.
If you want to learn more about online safety or what to do if you're being bullied online, you can also visit the eSafety website.
You can also talk to a counsellor here at Kids Helpline. Give us a call, or start a webchat today.
This content was last reviewed

27/10/2023
Talking helps! We're here for you.
No problem is too big or too small.
We're here 24 hours a day, 7 days a week