Making friends
Making new friends isn't always easy especially as we get older! We've got some tips to help you build your social circle.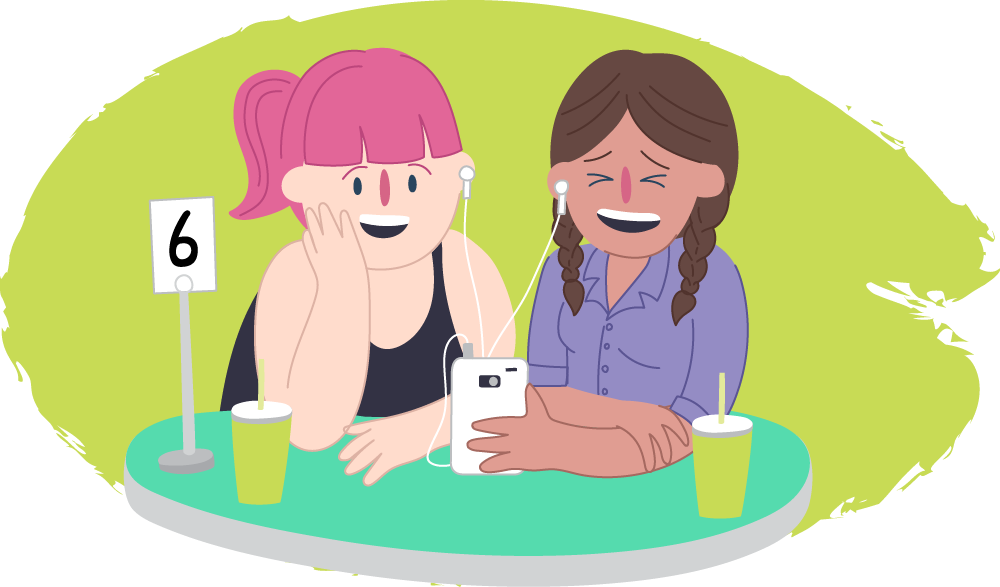 Having good friends can make you happier!
Connecting with people around us plays a big part in our emotional wellbeing
When it comes to friendship, here's what you need to know:
Your friends can play a big role in forming your identity and how you see yourself
Spending time with friends can help strengthen your communication skills, which will benefit you in other areas like work and romantic relationships
Having a diverse group of friends can help you be more understanding and accepting of differences
It's natural for friendships to grow and change over time
Some friends make you laugh, some share the same hobby as you and some are there when you need a shoulder to cry on. Some friends might do it all!
Why it can be hard to make friends
Meeting new people can sometimes make us nervous. Some people might get so nervous they freeze up around others.
Here are some things young people have told us about why making friends can be hard:
Feeling worried you will be rejected or embarrass yourself
Not being able to find things in common
Comparing yourself to others or being hard on yourself
Having friendships end in the past and not know why
Feeling nervous stops you from approaching new people
Not knowing the 'right' thing to say
Tips for making friends
Not sure how to make new friends? Try our tips and ideas to get you started!
Focus on things you have in common like a favourite band, TV show or book
Be kind by sharing positive things about others or break the ice with a genuine compliment!
Use positive body language like smiling, making eye contact and talking confidently. It can all help!
Have some fun! Bring your sense of humour (maybe a joke or two) with you and be ready to keep things light and fun
Mix up your routine and talk to someone different or try something new like a hobby or sport where you can meet other people
Show an interest in others by asking them questions about things they're interested in or things that you might have in common
Be a good listener and make sure you give the other person a chance to talk before jumping in with another question or comment!
You're better at it than you think! Ask yourself how you made friends in the past? What did you do well? Can you do that again?
Try not to overthink it. Start simple with a smile and a curious question about someone's day. You never know, you might just click! - Belle, Kids Helpline Counsellor
Many people struggle to make friends and jump over that nervous hurdle. It's sometimes easy to talk yourself out of it before you've even tried!
Here are some things to keep in mind:
Remember the qualities that you like about yourself and that make you a good friend
It's ok if things don't go as planned (like freezing up) as there's always another chance to give it another go
Remember that building lasting friendships can take time so be patient and keep trying
Start the conversation first sometimes and don't wait for someone to come to you
Identify the qualities in a friend that are important to you. When you find someone with those qualities it can lead to a more fulfilling friendship - April, Kids Helpline Counsellor
It's ok to feel unsure or nervous about making friends
Figuring out a way to connect with others in your own style can feel tricky at first
This content was last reviewed

13/07/2018
Talking helps! We're here for you.
No problem is too big or too small.
We're here 24 hours a day, 7 days a week