Dealing with peer pressure
We all have times when we feel pressured to go along with our mates. It can be hard to stand up to peer pressure. We've got tips to help you out.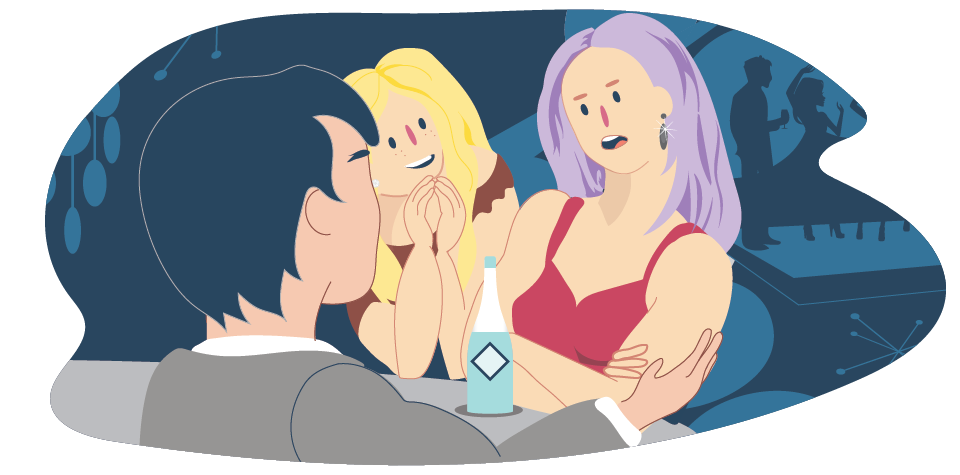 Peer pressure doesn't end in the schoolyard – even adults experience it
Everybody faces situations where they feel pressured by others into doing something that goes against their values and isn't something they're comfortable with.
It's not ok for someone to pressure you into doing something you don't want to do or don't feel comfortable with.

We all feel peer pressure in different ways and to different degrees.

Learning to recognise peer pressure helps you manage it better.

It's important to be true to who you are and know what you'll accept and what you won't.

What you experience as peer pressure might not seem that way to another person - what matters is how it affects you and what you'll do about it
There's all kinds of situations where we might feel pressured by our mates, work colleagues, or family.
Learning to recognise the signs of peer pressure is the first step in addressing it. Here's some things to look out for:
You feel pressure to do something that might get you in trouble
You feel pressure to go along with something you don't agree with
It feels too hard to say 'no' or disagree with the group
You're afraid they won't like you if you don't go along with it
You're not okay with what's happening but don't know how to get out of it
You're afraid there'll be negative consequences for not going along with it
Find the courage to address peer pressure and remember you're not alone
Each situation is different and may require a different response Here's a few different strategies you can try when you're experiencing peer pressure:
Try these tips for staying strong and not giving into peer pressure:
A confident 'no thanks' or 'not for me'
Using humour to deflect pressure or attention
Move away from the situation
Be direct and say you don't appreciate feeling pressured
Get support and talk to someone you trust
If at work, discuss it with a supervisor you trust
"Standing up to peer pressure takes courage and you don't have to do it alone. Kids Helpline is here to support you."
This content was last reviewed

15/02/2018
Talking helps! We're here for you.
No problem is too big or too small.
We're here 24 hours a day, 7 days a week