Drugs and Alcohol
There's always a risk involved in taking drugs and alcohol. It's important to learn what they are, how you can minimise them and what support is available.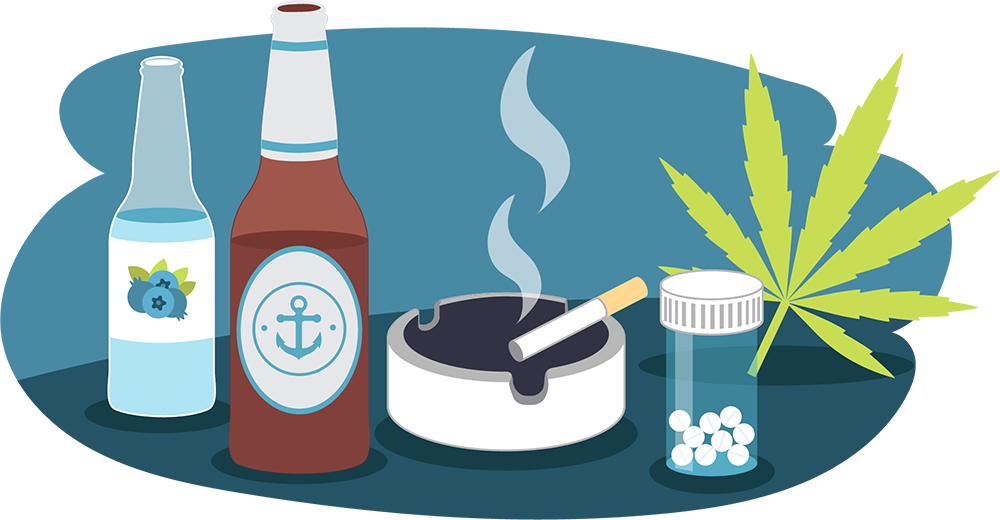 A drug is a substance that alters how your body and mind function.
The most common types of drugs are:
Everyday substances – coffee, prescription medication

Legal recreational – cigarettes, alcohol

Illegal – ice, speed, cocaine, ecstasy, cannabis (marijuana)
Some drugs are illegal or controlled as they're very dangerous and harmful to your health and wellbeing.
Why do people use drugs?
There are lots of reasons why someone might use drugs and alcohol. Some people use drugs to:
Some consequences include:
Addiction
Overdose
Death
Side effects
Illness or injury
Impact on relationships
Impact on work or study
Poor judgements
Legal issues
Financial problems
If you're considering using a drug, or have concerns about your or someone else's drug use, here's who can help:
Counsellor or Social Worker
Specialised drug and alcohol services
Here's some things you can do to help minimise some of the risks if you decide to keep using drugs:
Educate yourself about the effects and risks
Understand what might trigger you to use a substance
Consider the environment you use the substance in and make it safe
Take precautions to limit your use to avoid an accidental overdose
Avoid combining more than one substance
Learn how it might interact with medication you're already talking
Access clean injecting equipment if you're using needles
Consider who is around to support you if anything goes wrong
Don't be afraid to ask for help – call 000 if you need medical assistance
Never drive under the influence of a substance
Seek regular health checks
Have you ever been curious about trying vaping? Or maybe you're trying to give it up?
Here are the facts you need to know!
Vaping is the inhaling of a vapour created by electronic cigarettes (e-cigarettes), or 'vapes'. Vapes come in lots of different flavours, which can sound appealing to use/try - and they are often marketed in a way that makes them seem like a safe alternative to smoking. Most e-cigarettes actually contain nicotine and other harmful substances, which can be addictive and be harmful for your health.
How can counselling help?
Counselling can be a way to help you:
Explore the impact of substance use in your life
Understand your motivations
Assist you to access information and resources
Help you weigh up the consequences and benefits
Reduce your substance use
Use and/or find healthy alternatives
Counselling is a safe place where you can talk about your concerns around drugs and alcohol without any judgement.
Remember, you're not alone
Kids Helpline is always open.
This content was last reviewed

28/04/2023
Talking helps! We're here for you.
No problem is too big or too small.
We're here 24 hours a day, 7 days a week