Cyberbullying
If you're experiencing cyberbullying you're not alone. It can be humiliating, upsetting and difficult to escape. There are some things you can do to protect yourself.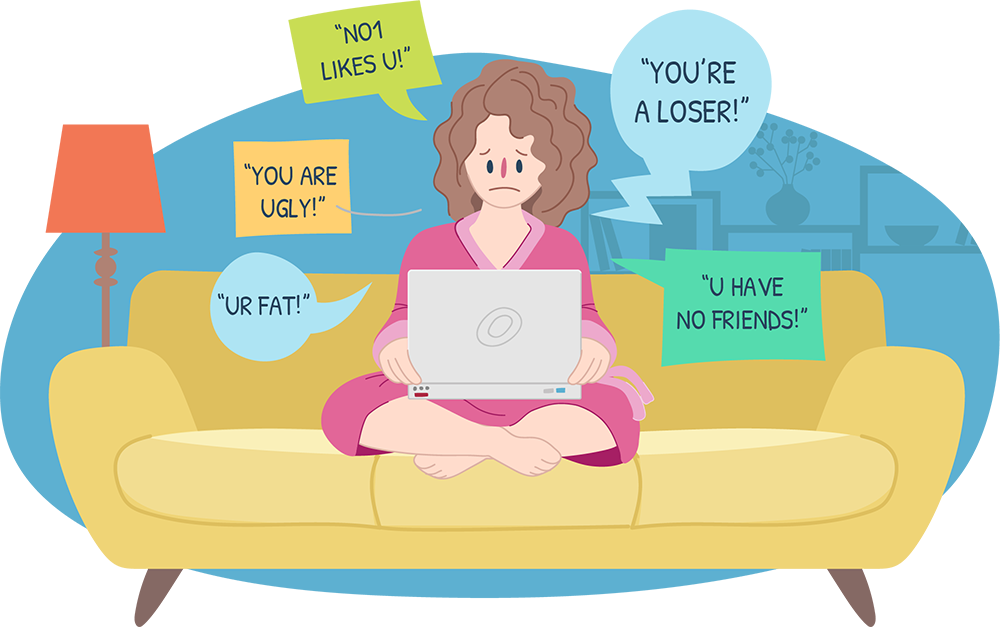 Cyberbullying is using technology to bully or hurt someone else.
Cyberbullying can include:
Sending/sharing nasty, hurtful or abusive messages or emails
Humiliating others by posting/sharing embarrassing videos or images
Spreading rumours or lies online
Setting up fake online profiles
Excluding others online
Repeated harassment and threatening messages (cyberstalking)
If you're being cyberbullied
It's important to remember:
It's not weak to get help
There are things you can do
What makes cyberbullying so hurtful?
While any type of bullying can be hurtful, cyberbullying can hurt someone just as much as physical or verbal bullying because:
It's public – lots of people can see it
It spreads quickly
It can be hard to escape
The bully can be anonymous
Removing it can be difficult
There are ways to protect yourself
It's important to keep in mind that dealing with any type of bullying is about finding a solution that works for you.
Here are some steps you can take:
Get help from the police if needed
Block and report the person
Seek help from a trusted adult or Kids Helpline
Make a report to esafety if the post/image doesn't get removed
Keep evidence – take some screenshots
Switch off for a while – do something else you enjoy
It's important to respond if you see others being cyberbullied
Preventing cyberbullying is everyone's responsibility
Here's what you can do:
Report it

Don't forward or share

Don't participate or retaliate

Leave the group or conversation

Say something kind or positive to the person being cyberbullied

If it's safe, take a stand against it and ask them to stop

Let them know that bullying is NOT ok

Support the person being cyberbullied online and offline
"Don't take what they say to heart… there will always be people that love and care for you and they are the ones who really matter" – Kody, 20yo
Support is always available
If you're having issues with cyberbullying it's important to talk to someone you trust.
If you need help to get through this, give us a call, start a WebChat or send us an email today.
You could also visit the eSafety website to find out more about cyberbullying and what you can do.
This content was last reviewed

08/03/2018
Talking helps! We're here for you.
No problem is too big or too small.
We're here 24 hours a day, 7 days a week