Online Harassment
Online harassment is an extreme form of cyberbullying that is potentially very harmful. It is also against the law. Here's what you need to know.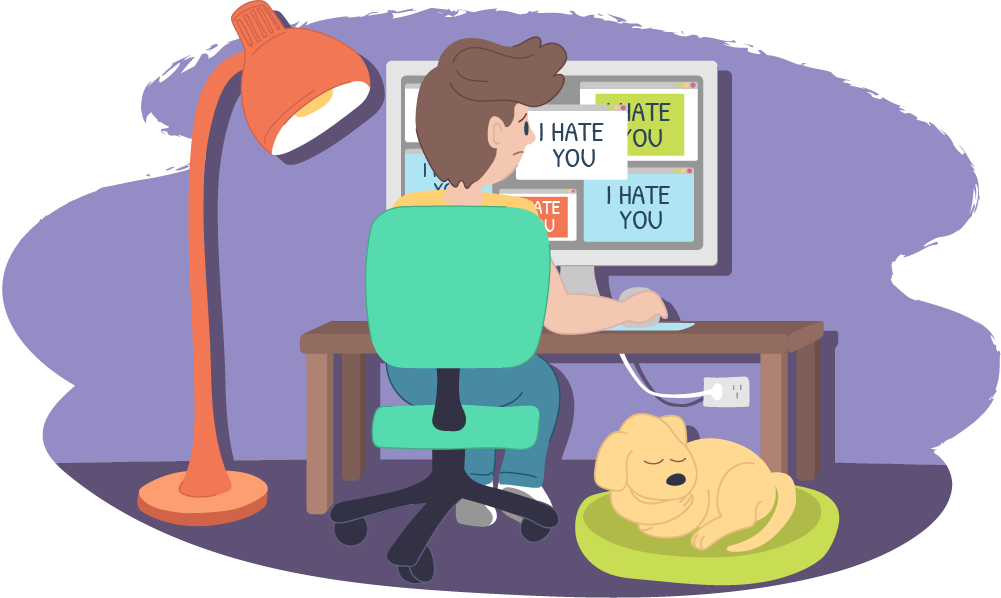 Harassment is when someone deliberately causes you harm or distress
Online harassment can leave you feeling unsafe, anxious or depressed. It's an invasion of your privacy and it's illegal.
You could be on the receiving end of online harassment if somebody is doing any of these things:
Continues the behaviour even after you told them to stop
Creates a fake profile and pretends to be you
Spreads rumours or gossip about you online
Logs into your online accounts when you don't want them to
Deletes or edits your online accounts or posts
Sends you threatening messages or photos
If you're being harassed online there are steps you can take to put a stop to it
Being harassed can be scary and confusing. You may not know what to do, or how to put an end to it - the person doing the harassing is not listening to your demands to stop. Empower yourself by doing the following:
Learn more about online harassment and what it looks like
Keep any harassing texts, emails or social media posts
Start a diary and record every time you are harassed and what happened
Go to esafety.gov.au and find out how to make a complaint
Tell someone you trust about it so they can support you
Talk to a Kids Helpline counsellor so they can help you through it
"Kids Helpline were great. They gave me tips and made me feel like I wasn't alone. I finally felt like there were things I could do to change the situation"
If anybody is harassing you online it's important to tell someone and report it
You are never alone. There is always help available.
If you're unsure about what steps to take next, contact Kids Helpline and one of our counsellors can help you figure it out. Give us a call, start a WebChat or send us an email today.
You can also check out the eSafety website to learn more about online harassment and what you can do.
This content was last reviewed

14/02/2018
Talking helps! We're here for you.
No problem is too big or too small.
We're here 24 hours a day, 7 days a week