Thinking about leaving home?
Leaving home is a big step and there are some important things to think about when deciding whether or not to move out.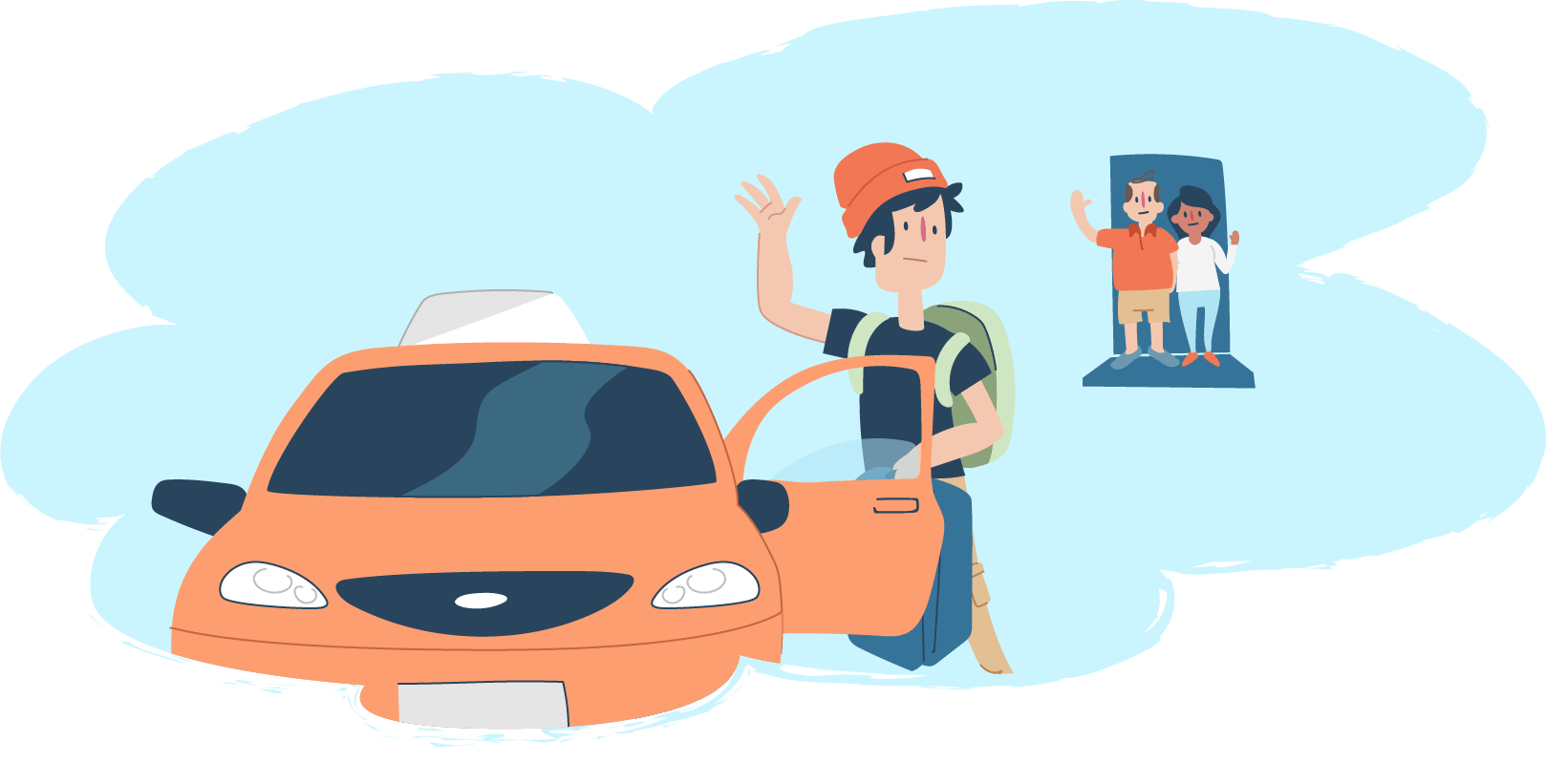 When is the right time to leave?
When it comes to leaving home, it's good to remember that everyone is different.
The right time depends on your situation or your goals
Some people stay home until they are well into their 30's, and others decide to leave much earlier than that
If you're under 18 leaving home might be more difficult as your parents remain your legal guardians until you turn 18. For more information about the laws on leaving home before the age of 18, visit Youth Law Australia
How do I make such a big decision?
In making a decision to leave home, you might consider these questions:
What are the pros and cons?
Do I have a safe place to go?
How will this impact my life now?
How might this affect my life in the future?
Am I ready and able to look after myself?
How will I cover my expenses?
How will I feel if I leave home?
Leaving home can be an emotional time for some people and can bring up a whole range of feelings. You may feel:
Sad about moving away from your parents and siblings
Lonely and missing your family or your mum's home cooking!
Anxious while you're figuring everything out
Lost! Especially if you have moved to a new area
Happy that you can spend your time as you please
Energised and ready to try new things!
Safe and relaxed - especially if there was some conflict at home
"If you experience any or all of these feelings, remember it's okay to feel that way. The important thing is to take care of yourself."
It's important that you make a decision that is right for you and your situation.
Talking to somebody can really help.
This content was last reviewed

15/02/2018
Talking helps! We're here for you.
No problem is too big or too small.
We're here 24 hours a day, 7 days a week