Homelessness
Homelessness is having nowhere to live. It's an issue that affects many young people. Learn more about it, what impact it can have and who can help.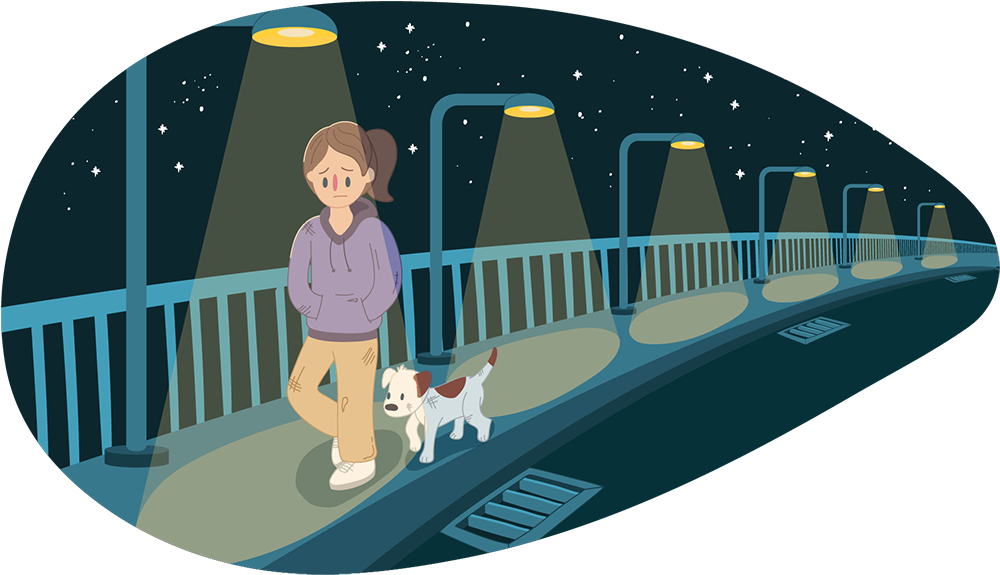 Homelessness isn't just sleeping rough
Being homeless means not having a stable or safe place to live.
Homelessness can include:
Couch surfing

Sleeping outside

Living or sleeping in a car

Staying in a shelter, hostel or refuge

Living in an abandoned house or building

Staying in overcrowded housing

Living in temporary accommodation
Being homeless means not having stability, a sense of security, privacy, safety or the ability to control your living space.
Homelessness can affect anyone
There are a number of reasons someone may become homeless. Some causes include:
Addiction or substance abuse
The impact of being homeless
When a person becomes homeless, even briefly, the impacts can be complex and long-lasting.
It can be harder for people to:
Find a job

Stay healthy

Maintain relationships
It can also have an effect on:
Safety

Health care

Emotional wellbeing

Mental health

Opportunities

Drug and alcohol use

Risk taking

Ability to cope with everyday stresses
If you're needing support with homelessness after business hours, these 24hr services can help:
Kids Helpline - 1800 55 1800
Nearly half of all homeless people are under the age of 25.
You're not alone, there is support available.
Don't give up – we can help
Kids Helpline is FREE to call and available 24/7
If you're experiencing or facing homelessness, there are many services and resources available to help.
Each state has specialised homeless helplines and services that can help with accommodation and basic needs like food and clothing.
Give us a call, start a WebChat or send us an email today and we'll support you to get into contact with them.
This content was last reviewed

14/02/2018
Talking helps! We're here for you.
No problem is too big or too small.
We're here 24 hours a day, 7 days a week