Need support following The Voice referendum?
Kids Helpline is a safe space for you.
During this time, it's important you look after your own wellbeing.
If you're struggling with the conversations, conflict and rhetoric being brought up by the referendum, remember there is support out there for you.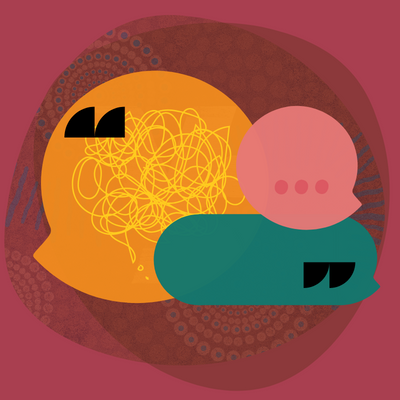 Artwork: Cultural Pattern by Beck Field, 2021
Looking for Kids Helpline resources on mental health, conflict and your rights?
Looking for resources on the referendum you can trust?
We acknowledge Aboriginal and Torres Strait Islander peoples as the First Australians and Traditional Custodians of the lands where we live, learn and work.