Coping with family holiday stress
Holidays can be fun, but they can also be too busy, boring or stressful - highlighting underlying tensions with family members.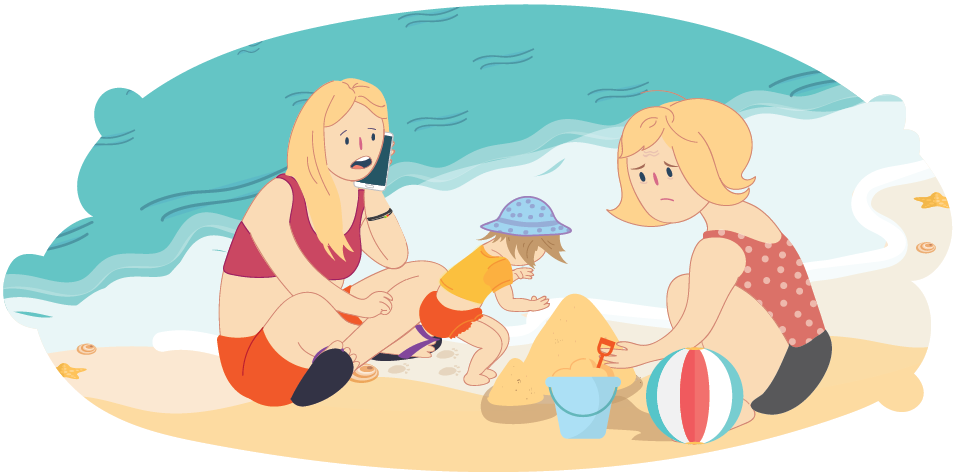 What is it about the holidays?
There are lots of reasons why the holiday season can be a tricky time. Here are just a few things that might stress you out!
Missing a loved one who is not with you these holidays
Pressure to split your time between two parents or homes
Feeling lonely if you're spending time away from friends
Trying to keep up with a busy schedule of family gatherings
Feeling disappointed you're not spending holidays as you hoped
Because others might be busy and stressed, things can become pretty tense. People might get more easily frustrated or snap at each other.
Signs that the holidays might be getting to you
Sometimes it can feel pretty obvious when things are getting on top of you!
But sometimes it can sneak up on you. Things to look out for include:
Wanting to spend more time alone
Feeling physically tired or drained
Having trouble falling asleep or staying asleep
Missing school or wishing the holidays would end
Feeling sick in your stomach or getting headaches
Getting frustrated more easily and having arguments
Tips for making the most of the holidays
If you notice yourself feeling stressed or down, try these suggestions:
Have a plan! If you get bored easily, think of ways to spend your spare time doing things that make your heart sing. Try a new hobby, play a sport or learn a new skill like drawing or computer programming.
It's ok to take time out: If you need some space, it's ok to take a break away from everyone. You could excuse yourself and go outside for a short walk, listen to some music or binge some episodes of your favourite show.
Talk about how you feel: Especially if you are sad, upset or stressed, talk to someone you trust about how you're feeling. This is a good way to stop your feelings from building up to a possible explosion!
Make time for reflection as well as fun: Try some relaxation techniques like meditation or mindful colouring. Or maybe drawing or journaling about your thoughts and feelings could be more your style.
Give to others: Give a hug, a compliment or a handmade gift to somebody special in your life these holidays. Not only does it make them feel special, you'll feel good too!
Try to remember what it's all about: While holidays can have a different meaning to us all, for many it is a time to connect and spend time with those we care about.
We're here if you want to talk about it
If you want to get some things off your chest these holidays, give us a call
This content was last reviewed

23/01/2019
Talking helps! We're here for you.
No problem is too big or too small.
We're here 24 hours a day, 7 days a week