My friend is being cyberbullied
Putting a stop to cyberbullying is everyone's responsibility. If you know someone who is being cyberbullied there are things you can do to help.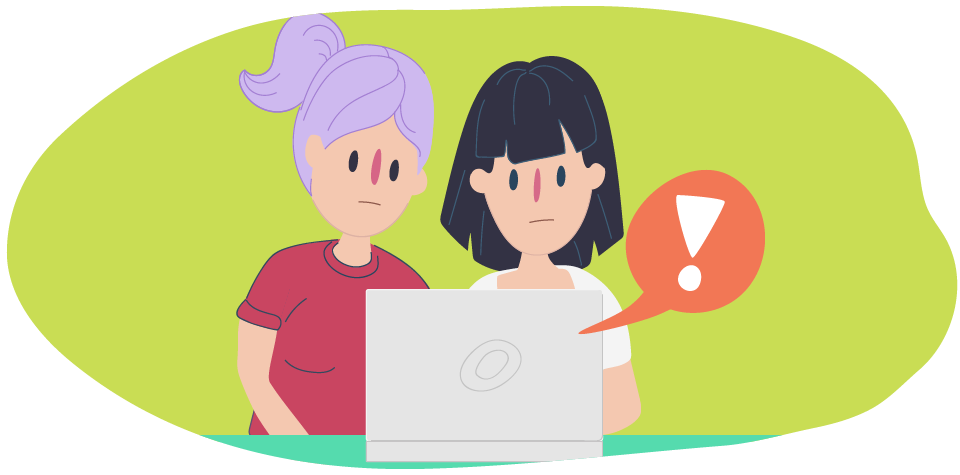 Cyberbullying is using technology to intentionally hurt the feelings of another person in an ongoing way. Cyberbullying can happen anywhere, anytime by people you know and sometimes people you don't know.
Cyberbullying can include:
Humiliating others by posting/sharing embarrassing videos or images
Tagging someone inappropriately in an image
Spreading rumours or lies online
Trolling - saying means things to stir people up
Imitating others online
Making threats towards another person
Excluding others online
Online peer pressure

Repeated harassment and threatening messages (cyberstalking)
"Cyberbullying is NOT ok and it can be equally as bad, or even worse, than bullying someone face to face" – Sky, Kids Helpline
How to tell if your friend is being cyberbullied
Cyberbullying can be hurtful and makes a big impact on the way someone feels and acts. Here are some signs to watch out for:
You may notice your friend feeling:
Physically sick or having lots of headaches
Tired because they aren't getting much sleep
Ashamed, embarrassed or feeling bad about themselves
They seem upset, especially after receiving a text, email or being online
They might talk about wanting to run away or not wanting to be 'here' anymore
They could be having thoughts of hurting themselves and/or suicide
You might see changes in the way they act:
They avoid going to school or even change schools
Your friend leaves class more often because they feel upset or unable to cope
They're having trouble staying focused in class or when doing school work
Your friend might stop doing their hobbies or the things they used to enjoy e.g. dance class, sports, music, online games
They don't want to be around people e.g. they talk less, they sit by themselves
You notice they act differently online:
They might check their phone, iPad, or computer more often than usual or they suddenly stop going online or using their phone
Your friend seems more secretive about what they do/what happens online
They delete their profile or online accounts
Their parents or another adult have banned them from using the internet or their phone
How to help stop cyberbullying
Each of us can help keep the internet a safe place so nobody gets hurt, abused, or attacked online. Here's what you can do:
Don't forward or share the post, text or image
Report it online or show an adult who can help you report it
Don't take part in it by sending mean messages back
Say something kind or positive to the person being cyberbullied
If it's safe, take a stand against it and ask the people doing the bullying to stop
Let the people doing the bullying know that what they're doing is not ok
Talk to the person being cyberbullied and let them know you care
Ask the person being bullied if they are ok and if they need help
Suggest the person being bullied report it, block, or delete the people doing the bullying
Leave the group or conversation
Helping a friend cope with cyberbullying
Here's what you can do to support a friend who is being cyberbullied:
Let them know that you care about them and you don't agree with what's happening
Remind them they're brave and it's ok to talk about it
Help them collect and save the evidence e.g. screenshots, photos, texts, emails
Suggest that they block and report the cyberbully
Help them check their privacy settings so their information is protected
Check out the eSafety website for useful tips on dealing with cyberbullying
Together, talk to an adult - family member, teacher, coach - about the cyberbullying so they are also aware of what's happening
Remind your friend that it's ok to get professional help from people like a school counsellor, psychologist, or Kids Helpline
Even if your friend makes you promise not to tell anyone, it's really important that an adult knows what's going on - especially if they're in danger of getting hurt
If you feel that your friend is unsafe and may hurt themselves call Kids Helpline, tell a school counsellor, or a trusted adult
Remember that it is not your responsibility to 'fix' the problem, but you can be there to support your friend
"We thought it would be funny, because we were all like, joking… but I think we took it too far this time."
"When we see somebody being bullied online that makes us 'bystanders' and we have a really important role in stopping the bullying behaviour" – April, Kids Helpline Counsellor
There is always support available
It can be really tough to see someone you care about being hurt by cyberbullying.
Cyberbullying is not something you or your friend should have to put up with. If you're unsure of what to do or need some extra support - that's ok! Contact us and we can help you figure it out. Give us a call, start a WebChat or send us an email today.
You could also visit the eSafety website to find out more about cyberbullying and what you can do.
This content was last reviewed

08/03/2018
Talking helps! We're here for you.
No problem is too big or too small.
We're here 24 hours a day, 7 days a week