I think I'm bisexual...
Sam was confused about his feelings, until he started a WebChat with Kids Helpline.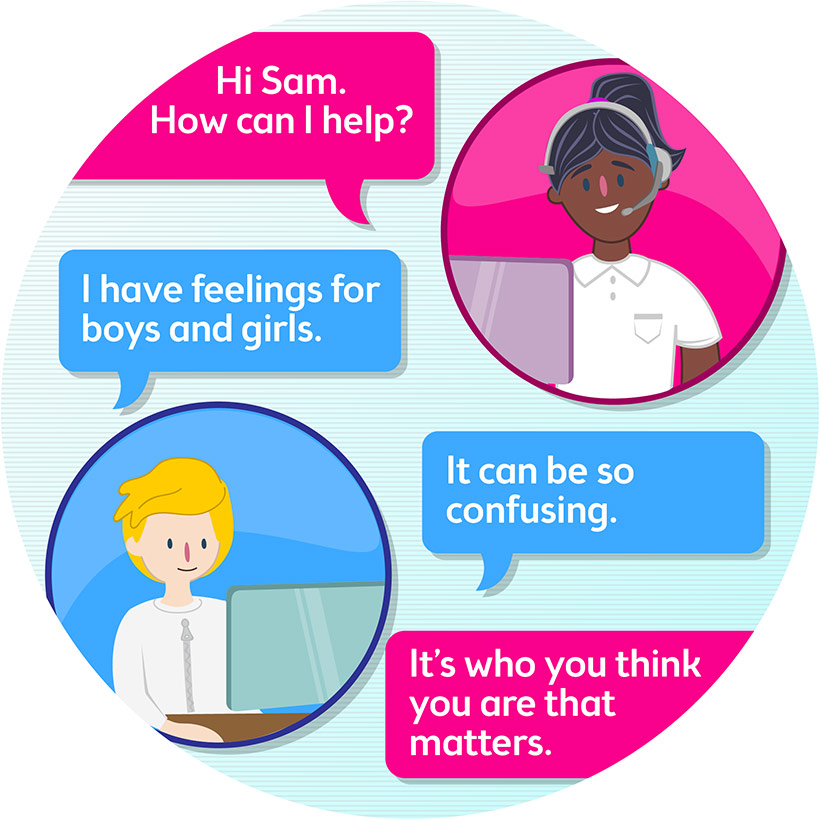 "One day I know these feelings for him will go and I will find someone who I can love and know that they'll love me back as well."
"I have feelings for boys and girls. It can be so confusing."
At first when people found out I was bisexual, they just thought I was in denial about being gay. I started to like another boy around my age. It wasn't easy... he didn't want anything to do with me and didn't want to talk to me after finding out that I liked him. That was the hardest part. Luckily I've had very supportive friends, but my family still don't know.
That's where Kids Helpline came in. I decided to try WebChat.
Though it was scary at first, this lovely woman helped me through a lot. She made me realise that what other people say doesn't matter, it's who you think you are that matters. Now I know that I cannot help how I feel.
Your story can help others!
We'd love to hear how Kids Helpline helped you overcome the tough times so that we can share with others who are struggling.
Tell us your story
Talking helps! We're here for you.
No problem is too big or too small.
We're here 24 hours a day, 7 days a week