Your child's rights
Children need rights in order to live a full life. Rights apply to all children, regardless of identity, wealth or location.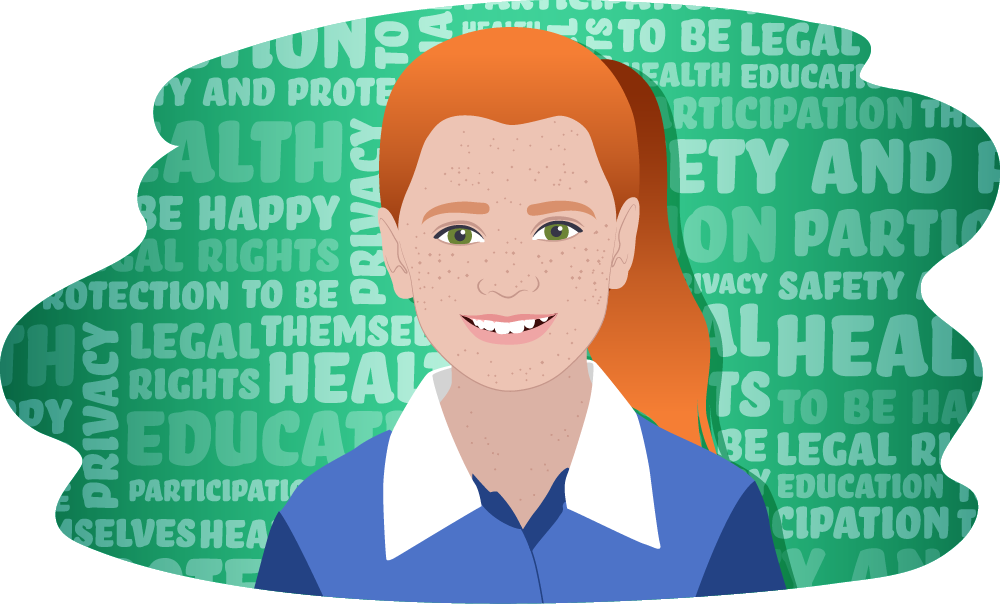 What are my child's rights?
Children (defined as people under 18 years old) have a right to be safe, healthy and happy.
Their rights include:
Safety and protection. This means freedom from violence and abuse, as well as having a safe place to live.
Health. This includes access to healthy and nutritious food, safe water and medical care.
Education. Children have a right to go to school and access mass media.
Privacy. Children have a right to privacy that is protected by law.
Participation. This includes the right to meet with and be involved with other young people, and to have a say and be heard, especially for issues that directly affect them.
Legal rights. Children have a right to freedom from discrimination and to access legal information and support if needed.
To be themselves. Cultural and religious freedoms are protected by law.
To be happy. Children also have a right to play and have fun and to be protected from anything that could harm their development or wellbeing.
How are my child's rights protected?
In 1989, the 'Convention on the Rights of a Child' was ratified by many governments around the world, including Australia. This is a legally binding international text that protects the rights of children (i.e. anyone under the age of 18).
The main guiding principles are focused on:
Allowing children to survive and develop healthily
Focusing on the best interests of children
Protecting children from discrimination
Giving children the right to have a say on issues that affect them
In Australia, these rights are also protected through legislation and other acts of parliament.
What should I do if I think a child's rights have been violated?
If you think a child's rights are being violated, it's important to seek support. The type of support might depend on how their rights were violated. Here are some places that can help:
If you've got questions, we're here for you.
Even when you're not sure where to start, contact us and we'll help.
If you are a parent or carer, you can contact Parentline in your state or territory for advice and support.
If your kids need extra support, encourage them to call Kids Helpline and talk to a counsellor.
They can contact us today by giving us a call, starting a WebChat or sending us an email.
This content was last reviewed

16/07/2020
Talking helps! We're here for your kids.
No problem is too big or too small.
We're here 24 hours a day, 7 days a week