How Parentline can help you
Parenting can be a tough job but also really rewarding. Talking to a Parentline counsellor can help you navigate difficult parenting dilemmas.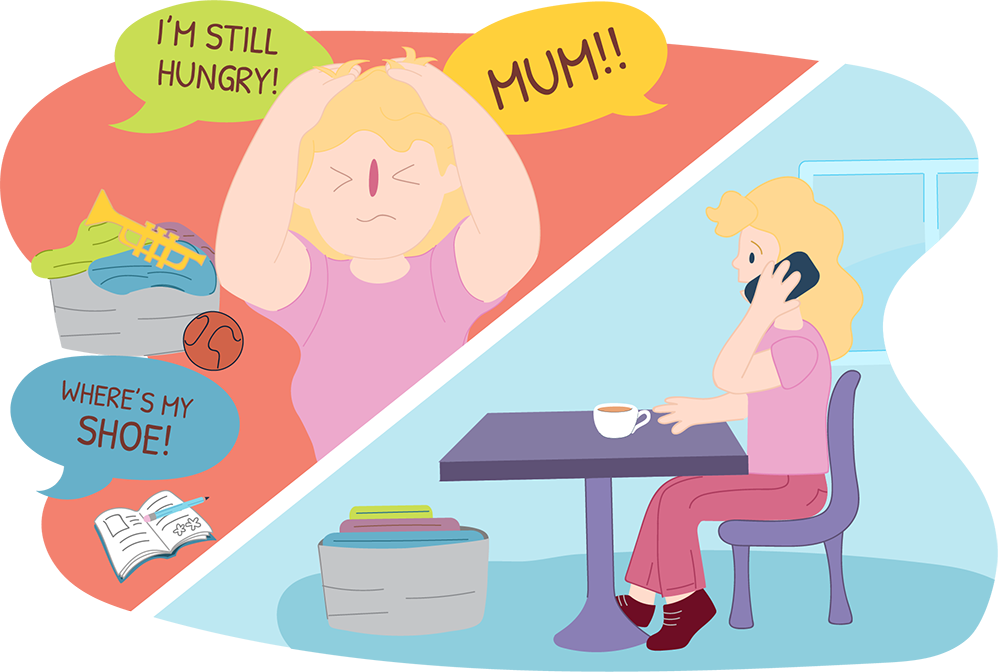 There's not one rule book for parenting!
Everyone's life circumstances are different.
At times, family life can be moving along well.
At others, there may be challenges which push you and your child to your limits.
"My call to Parentline helped me focus on my needs as well as my child's needs" – Parent of an 8 year old
How talking to a Parentline counsellor can help
You're not alone and there's support available.
Be listened to by a qualified counsellor outside of the situation
Tune into your needs right now as a parent (as well as your child's)
Work out your strategies for making meaningful change
Get information and resources about children and parenting
Access individually paced over-the-phone parenting skills training
Understand your family dynamics more clearly
What happens when you call?
Deciding to talk to someone about your family can be a big step.
You can ask for a male or female counsellor
You can request an interpreter
Your strengths will be recognised, with respect and understanding
You can speak with the same counsellor for ongoing support
You can call if you're a parent, step parent, grandparent, guardian or carer
You'll be asked what you want to talk about and what you most need from the call
Counselling is confidential unless you or someone else is at risk of harm
Some Parentline services also offer web counselling
There is a different Parentline service in each State or Territory
Parentline Queensland and the Northern Territory
1300 30 1300 (cost of a local call)
8am to 10pm, seven days a week
13 22 89 (cost of a local call)
Open 8am to midnight 7 days a week
Parent Helpline South Australia
1300 364 100 (cost of a local call)
24 hours a day, seven days a week
1300 1300 52 (cost of a local call)
9am to 9pm Monday - Friday
4pm to 9pm Saturday and Sunday
(08) 9368 9368 or 1800 111 546 (free for STD callers)
8am to 8pm, 7 days a week
02 6287 3833 (cost of a local call)
9am to 4pm, Monday to Friday
1300 808 178 (cost of a local call)
24 hours a day, 7 days a week
If you are looking for more digital services and resources, check out Head to Health.
This content was last reviewed

28/04/2023
Talking helps! We're here for your kids.
No problem is too big or too small.
We're here 24 hours a day, 7 days a week