Teens using drugs and alcohol
Know the facts and get support in order to help your teen manage the risks involved in drug and alcohol use.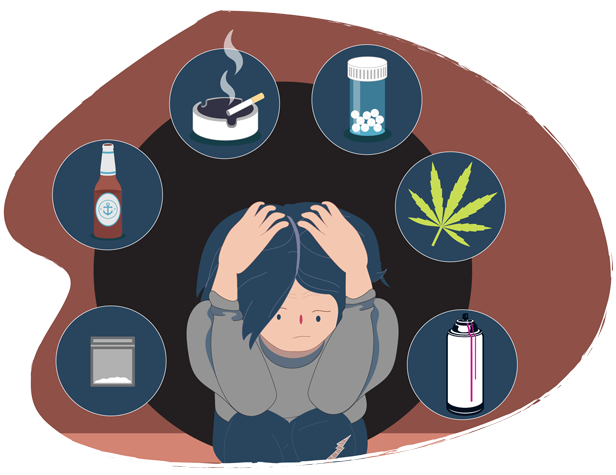 As a parent, you may be unsure how to protect your child from the misuse of alcohol and drugs
Parenting a teen involves being well informed about the facts and supporting them to manage the risks.
It's hard to know when and how to communicate about this issue and to make decisions about rules and consequences.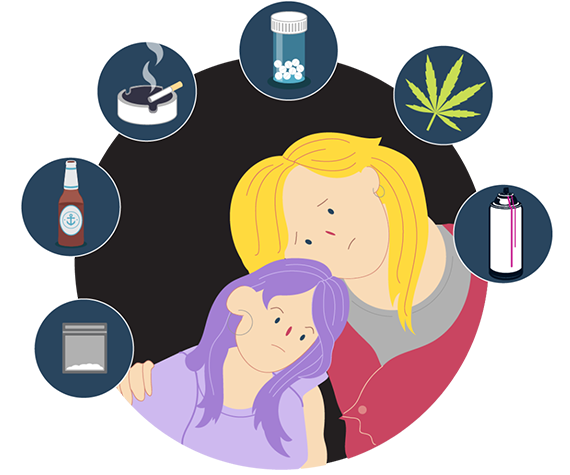 Drug and alcohol use among teens
A national survey found that more than 70% of teens aged 12-17 do NOT drink alcohol
Misuse of drugs and alcohol happens when a pattern of harmful use develops over time
Misuse leads to impaired judgement and cognitive decline
Misuse can also lead to physical, psychological and sexual problems
Drug use can lead to arrests and legal proceedings
Misuse can result in behaviours that get in the way of relationships, work and study
Types of substances that can be misused
Alcohol (as well as products containing alcohol)
Inhalants (paint, glue, nail polish, deodorants)
Medications (pain killers, cough medicine, sedatives, stimulants)
Performance enhancers (steroids)
Illicit substances (amphetamines, cannabis, heroin)
"I try to keep calm and set clear rules about what is and isn't acceptable and why."
- Frankie, parent to 17 year old
What can you do to manage the risks?
Let your child know you care, listen to their concerns and try to remain approachable.
Accept that teens take risks in order to learn
Find opportunities to discuss the issue in a low-key way
Calm conversations will always be more productive
Avoid the temptation to exaggerate the dangers - be realistic
Be aware of the laws in your State and Territory
Be a role model for responsible use of alcohol and drugs
Support your child to make their own decision by thinking through the consequences
Reassure them that you'll help them if they've ever taken something and are not safe
Keep alcohol and medications out of the reach of younger children
Set clear expectations and consequences for your child about drug or alcohol use
In emergencies call Poisons Information 13 11 26 or an ambulance 000 if needed
If your child is struggling, help them seek professional support
As a parent, you are not alone – contact Parentline in your State or Territory
You're not alone in wanting to protect your child from alcohol and drug misuse
There's support available for parents if you're looking for information and guidance. Try calling Parentline in your State or Territory for assistance.
Encourage your teen to contact Kids Helpline if they need additional support and somebody to talk to about their concerns. They can give us a call, start a WebChat or send us an email today.
If you are looking for more digital services and resources, check out Head to Health.
This content was last reviewed

14/02/2018
Talking helps! We're here for your kids.
No problem is too big or too small.
We're here 24 hours a day, 7 days a week