Social media and safety
Using social media is a regular part of life for most young people. Support your child to manage the risks in their online world but still enjoy its benefits.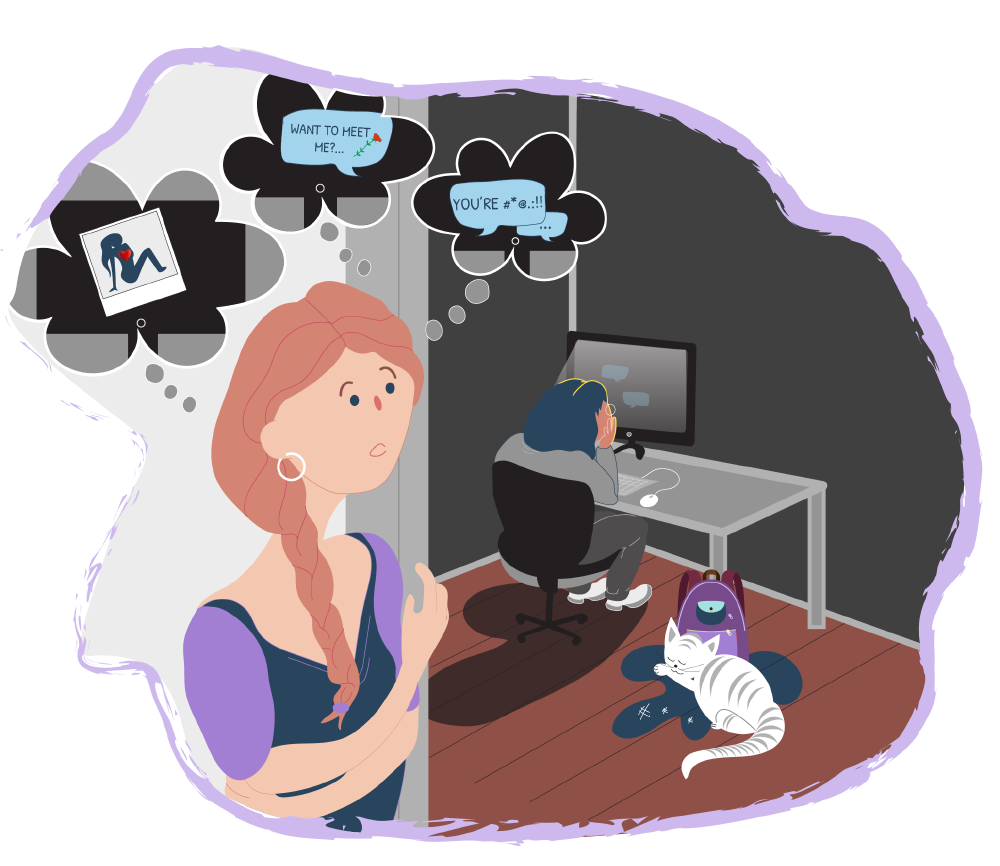 The use of social media platforms has exploded in the past decade
Things can change so fast, it's hard to keep track! Let's catch up on some of the social media basics.
Young people use social media to connect with others they may or may not know offline in the 'real world'
Online profiles have basic information that forms your child's social media identity - people identify each other through their profiles and also by what they post online
Young children mostly start using social media to play online games; they may then graduate to platforms such as Instagram, Tumblr and Facebook
Children as young as 6 access social media sites and their access increases with age
"Supporting your child to manage the risks on social media means they can safely enjoy all the benefits it has to offer."
Social media can be enjoyable and beneficial for your kids
Contrary to what you might have heard, risk does not always equal harm on social media. Social media can offer many benefits for your kids:
To connect with family and friends
Expand their social circle
Share their creativity through music and art
Develop and express their unique identity
Provide opportunities to learn with others
Types of social media commonly used
Social media is constantly changing and evolving. It can be hard to keep track of what platforms are most popular with your child and their friends.
While there are too many to list in just one article, you can learn about them and get up-to-date information on the eSafety website.
The types of online platforms your kids may use include:
Social media networks where people interact with others eg Facebook
Microblogging where users broadcast short messages eg Twitter, Tumblr
Media sharing where people share photos and videos eg YouTube, Instagram
Messaging apps that send SMS/texts/short videos eg Kik Messenger, Snapchat
Multi-player online games eg Moshi Monsters, Club Penguin, World of Warcraft
Common risks on social media for kids
Some of the things you may worry your kids are exposed to include:
Access to inappropriate content such as pornography
Sexting and image-based abuse (also known as revenge porn)
Having their personal information shared
Being embarrassed, harassed or attacked on social media
Accidentally downloading viruses or malware
"I keep an eye on what my daughter is posting on social media by 'friending' her on Facebook and checking in regularly"
- Joy, parent to 13 year old
Empower yourself and your child to take steps to stay safe
Talk to them about things they can do to minimise the risks. Educate yourself about the steps you can take if things get out of hand or potentially dangerous.
Provide a clear expectation about their online behaviour
Use strong passwords and update them regularly
Encourage them not to share passwords with friends
Teach them about the consequences of sharing something online
Encourage them to connect only with people they know offline
Keep identifying information to a minimum eg do not reveal their location
Encourage them to talk with a trusted adult about online issues
Contact Police immediately if you become aware of grooming on social media
Change privacy settings so only friends and family can view their profiles and posts
Be aware of what your child is doing online and who they talk with
While social media is usually a regular part of a young person's life, it's good to know that your child is staying safe
Talking to your child about the risks and benefits of social media can help them navigate these platforms safely.
Encourage them to contact Kids Helpline for additional support, tips and strategies. They can call us, start a WebChat or email us today.
As a parent, you're not alone in supporting your child through their use of social media. If you're struggling with this, call the Parentline service in your State or Territory and talk through your options with a counsellor.
You could also visit the eSafety website to find out more about offensive content and cyberbullying and what you can do.
This content was last reviewed

14/02/2018
Talking helps! We're here for your kids.
No problem is too big or too small.
We're here 24 hours a day, 7 days a week