Because every child deserves to be answered and every dollar counts.
You'll be helping connect more kids in need with our qualified counsellors.
Donations that make a difference.
If you want to do something easy and amazing on a regular basis, our Regular Giving Program is the perfect way!

Choose to donate 'Monthly' when you enter our donation page. Pick the amount you wish to donate. Every dollar counts.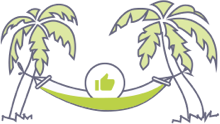 On the same date each month we'll automatically get your donation and you can call us to change or cancel at anytime.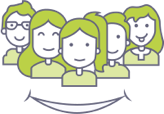 You can smile every month because you're helping us be there for Aussie kids in need! Start your donation today
Every dollar makes a difference
Because of your monthly generosity we can better manage our expenses. And 100% of every dollar we gain from donations on this site will be used to help us connect with more kids in need. Start feeling great today!
Donations $2 and over are tax deductible. We can provide you with a receipt each month or an annual receipt for your tax purposes. Kids Helpline is a service of yourtown, a registered Charity.