Growing up with a disability has gotten especially hard as I've gotten older
We made sure that Mia always felt heard.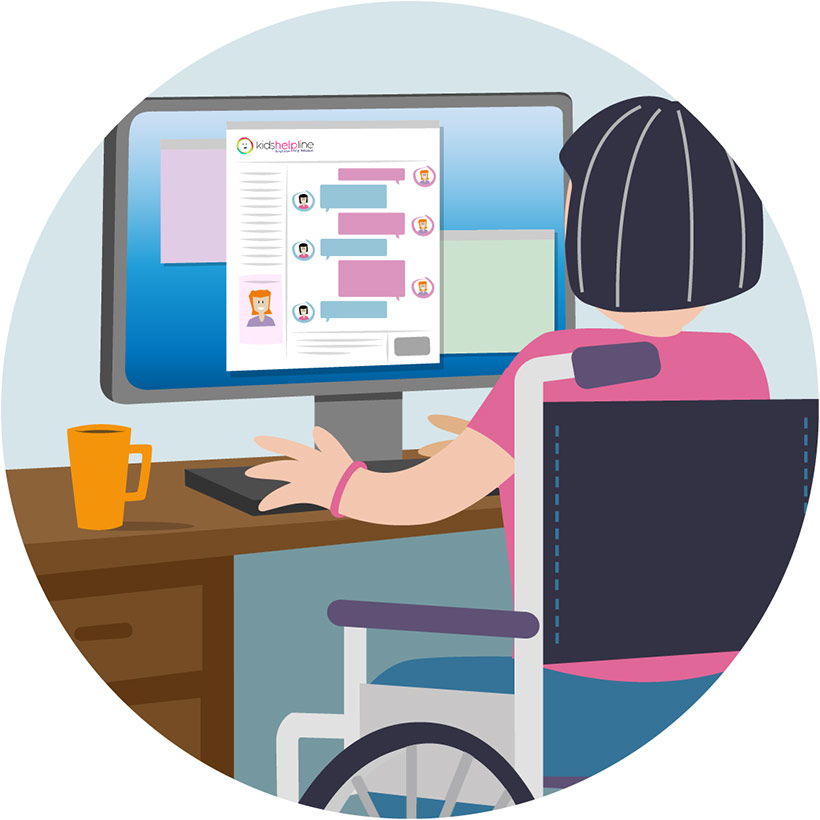 "If you have no one to talk to I highly recommend you contact Kids Helpline! No problem is ever too big or too small."
"I worry constantly about not being the same as everyone else."
Not only do I have the usual stresses such as school work and relationships, I also worry constantly about not being the same and looking the same as everyone else. I put so much pressure on myself.
Whenever I'm feeling anxious, overwhelmed or confused I just WebChat with Kids Helpline for some great advice.
I've never had the courage to ring up and speak to someone over the phone but I know that someone is always there for me, for problems big and small.
Your story can help others!
We'd love to hear how Kids Helpline helped you overcome the tough times so that we can share with others who are struggling.
Tell us your story
Talking helps! We're here for you.
No problem is too big or too small.
We're here 24 hours a day, 7 days a week