Online gaming - is this bullying?
Online gaming is lots of fun most of the time, but sometimes when you're playing with others bullying can happen.
Online gaming and bullying
Bullying can happen in online games too
Gaming should be a fun and creative space to enjoy. Playing online brings a whole new social element to gaming.
There are a lot of positive things about gaming. But sometimes it's another place where cyberbullying happens. This can look like other gamers insulting, harassing or excluding you.
Bullying is NEVER ok, no matter where it happens.
It's important to know that you're not alone and there are things you can do.
You're not alone.
1 in 2 online gamers have at some point been bullied within a game.
How online gaming can turn into cyberbullying
Here are some examples of what bullying might look like in an online game:
Hacking into your account
Negative and hurtful messages
Destroying or stealing your items
Ganging up on or targeting you
Sharing your private information
If you find yourself being bullied during a game, there are a few things you can do online:
Turn off the chat function
Leave or start a different game
Mute or block other players
Stop playing with people who bully others
Take a break for a little while
This content was last reviewed

23/07/2019
Meet your people!
Want to talk to others just like you?
Join My Circle - your safe, free and private online peer support group for 12-25 year olds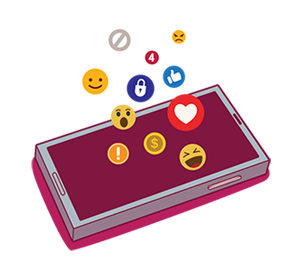 Talking helps! We're here for you.
No problem is too big or too small.
We're here 24 hours a day, 7 days a week