Pacifica
Stress, anxiety, and depression can get in the way of you living your life. Pacifica gives you psychologist-designed tools to address them based on Cognitive Behavioural Therapy, mindfulness meditation, relaxation, and mood/health tracking.
Free · Offers In-App Purchases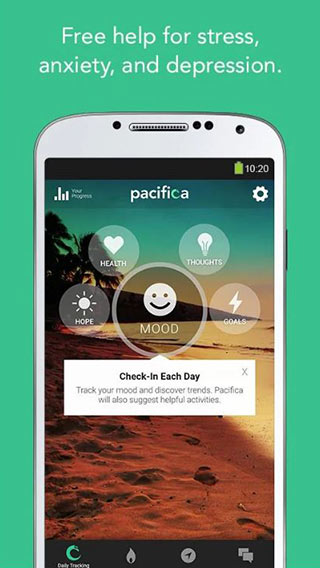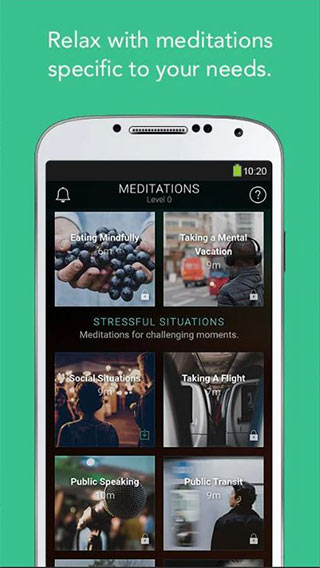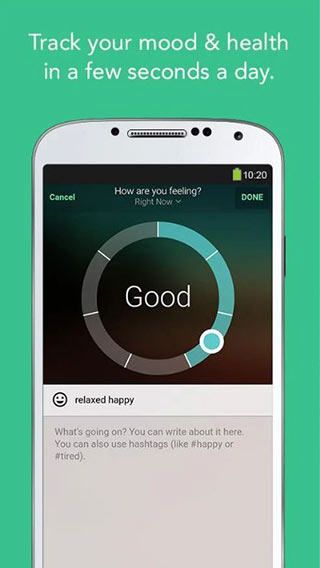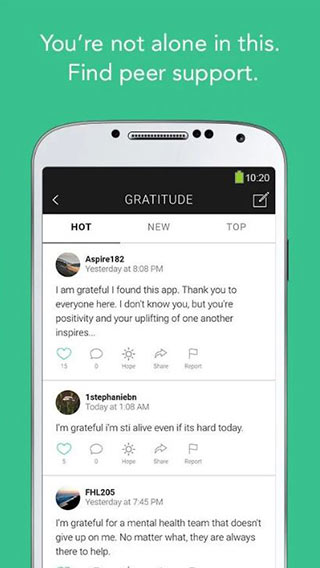 Young adult feedback
Pacifica combines the best of mindfulness with emotional boosters and mood tracking. The initial screen is a visually appealing sunset at the beach with the waves slowly rolling in. The options to collect health, thoughts, moods and goals and allow tracking of these are excellent. The app then has a plethora of mindfulness exercises to boost the user's emotions. Furthermore, the community forums are created in a friendly way and all users seem to be supportive of each other.
Expert feedback
Pacifica is an app designed for daily use to help users reduce the symptoms of depression and anxiety. The app can also be used with a therapist to help track behaviours and feelings while individuals are not in therapy sessions. The app provides users with a mood tracker, relaxation techniques, a community for peer support, customisable goals and progress reports.
Talking helps! We're here for you.
No problem is too big or too small.
We're here 24 hours a day, 7 days a week