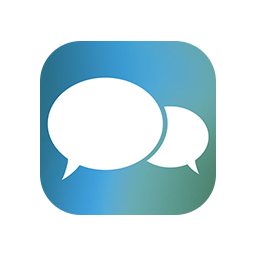 Check-in – Beyond Blue
Designed by beyondblue and Two Bulls in consultation with young people, the Check-in app helps take the fear out of having a conversation with a friend who might be struggling.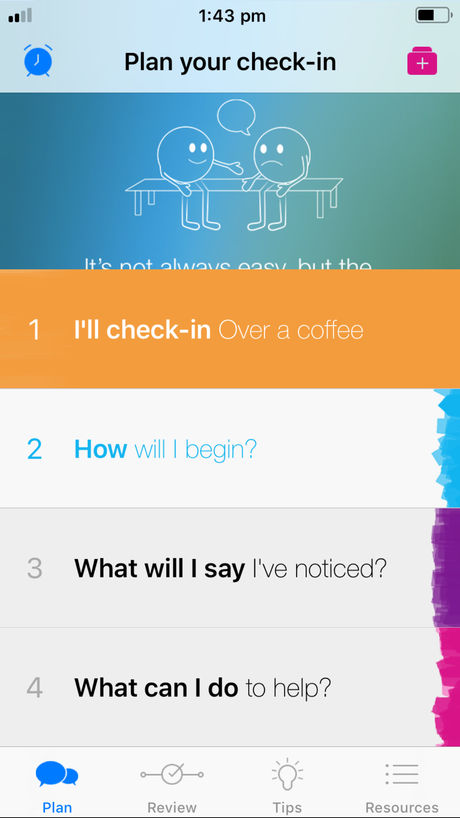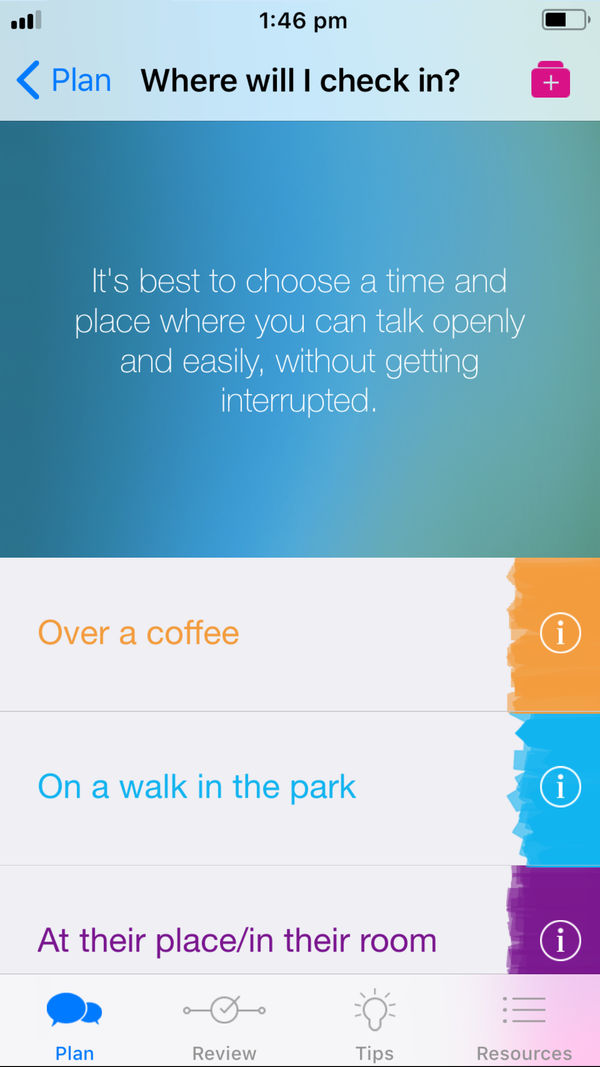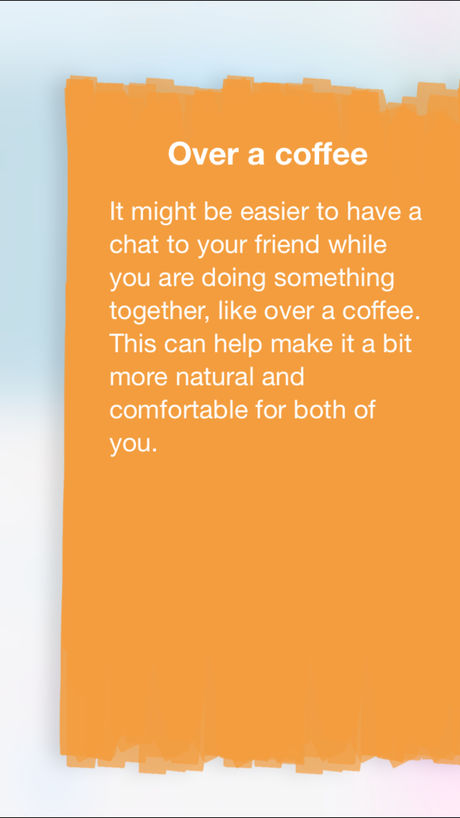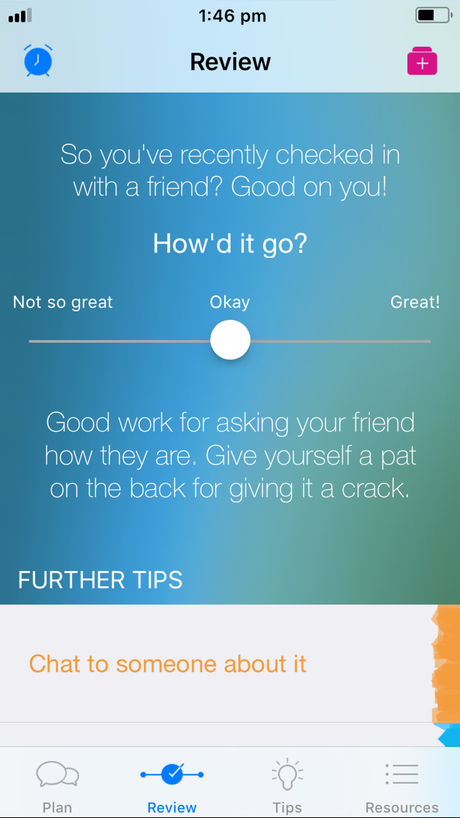 Young adult feedback
Although the content is relatable to the target audience and the general population, the layout of the app could be more engaging as well as monitoring. However, I really like the personal interactiveness of the app itself.
Expert feedback
The Check-in app helps users plan a conversation with a friend they might be worried about. This app guides you through four quick and easy steps that help you think about what you might say and how you might support your friend. The Check-in app has some great information and suggestions that will build a users confidence to start that important conversation. A simple and clean app that is a great resource for young people.
Talking helps! We're here for you.
No problem is too big or too small.
We're here 24 hours a day, 7 days a week