Why sleep is so important
Getting enough sleep is one of the most important things you can do for your health and wellbeing. Find out why and what you can do to improve your sleep.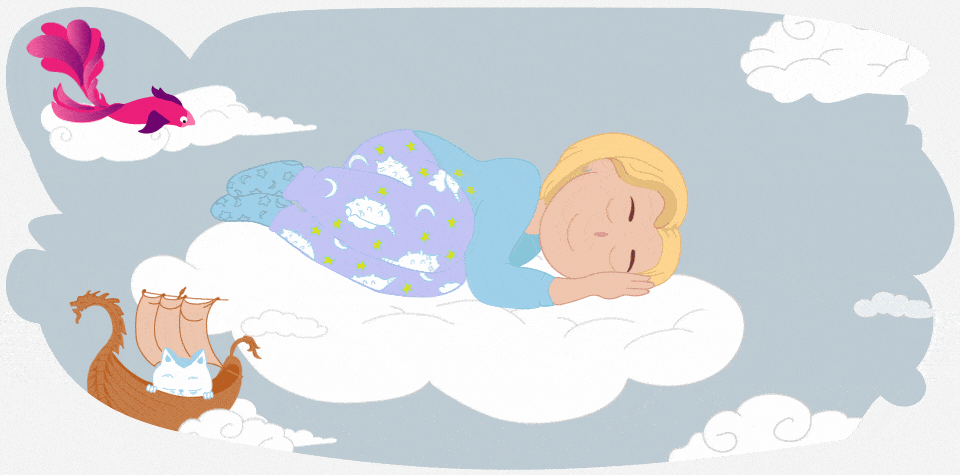 Sleep is like food for your brain
Getting enough sleep is important for your physical and mental wellbeing
Sleep lets your mind recharge and process information. It's the only part of the day that your body gets to rest and repair.
Sleep can help you feel better, think more clearly and concentrate better. It gives you energy to complete tasks and can make you more alert.
Without enough sleep you may have problems with thinking, concentrating, memory, reaction times and mood.
Teens need between 9 and 10 hours of sleep each night to function best, although for some, 8 hours is enough!
The power of sleep
It may feel like nothing much goes on when you're asleep, but the mind and body are working hard. This hard work means benefits like:
How can I get more sleep?
Here are some things that may help you to sleep better:
Turn off devices at least 30 minutes before bed
Enjoy some exercise during the day
Have a regular bedtime and waking up time – and stick with it!
Develop a calming bedtime routine (quiet & soothing activities)
Try not to nap during the day. If you do, keep it under 20 minutes
Create the right sleeping environment (dark, quiet, cool)
Avoid stimulants before bed (sugar, coffee, coke, tea)
Get any worries off your mind by writing them down before going to sleep
Make sleep a priority! Ensure you get at least 9 hours of sleep per night
Thinking of skipping sleep to study?
Sleep actually helps with learning and memory which makes it really important for retaining information!
Still having trouble sleeping?
You might need some help to work out what's happening
This content was last reviewed

02/10/2019
Talking helps! We're here for you.
No problem is too big or too small.
We're here 24 hours a day, 7 days a week