The little comics making a big difference
It can be hard to know how to talk about some of the big issues, like abuse and suicide.
But our comics should help you tackle these tricky topics.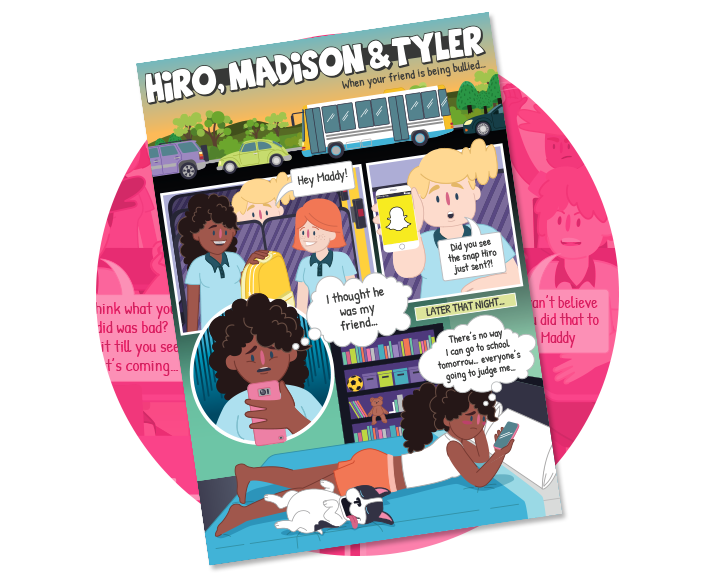 When your friend is being bullied...
Whether you're a student, school or organisation, our new comic can help in making those conversations around bullying easier.
Want to order your copies?
Free hard copies of our comics are now available to order!