When your friend is thinking about suicide...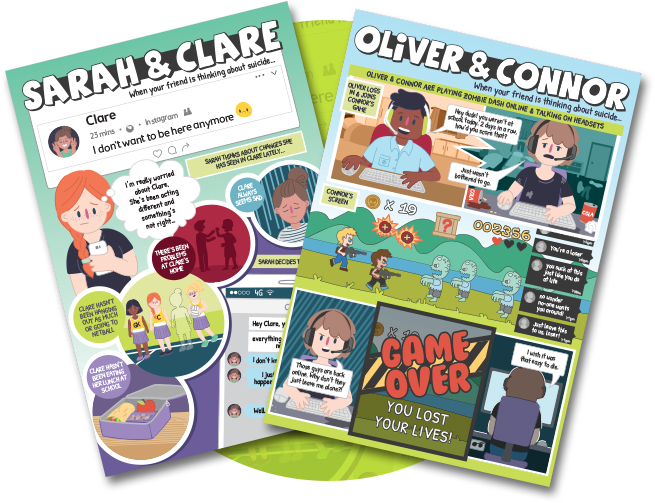 When somebody wants to end their life it can be scary to talk about and you might not know what to do.
To make that conversation a little easier, we've created two comics just for you...
Sarah is worried about her friend Clare after seeing her latest post on Instagram...
Clare has been different lately. She always seems sad and hasn't been hanging out as much as she used to. Sarah decides she needs to do something - but what?
Connor's been going through a tough time since his Dad died last year...
Oliver is worried. Connor hasn't been to school much and has been talking a lot about not wanting to be here...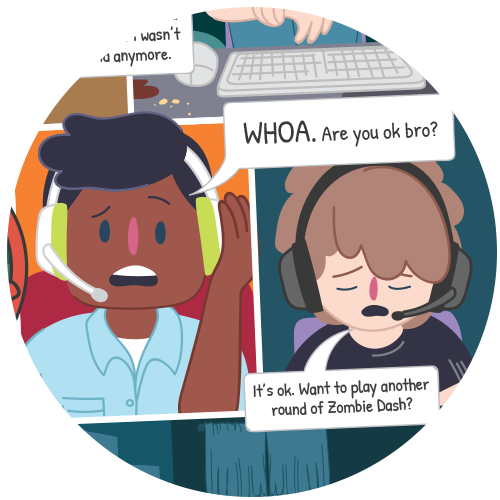 Have an Emergency?
If you or a friend are hurt, call 000 NOW!