Starting a new school
Starting high school or moving to a new school can leave you feeling stressed out! Here's how to avoid first day dramas.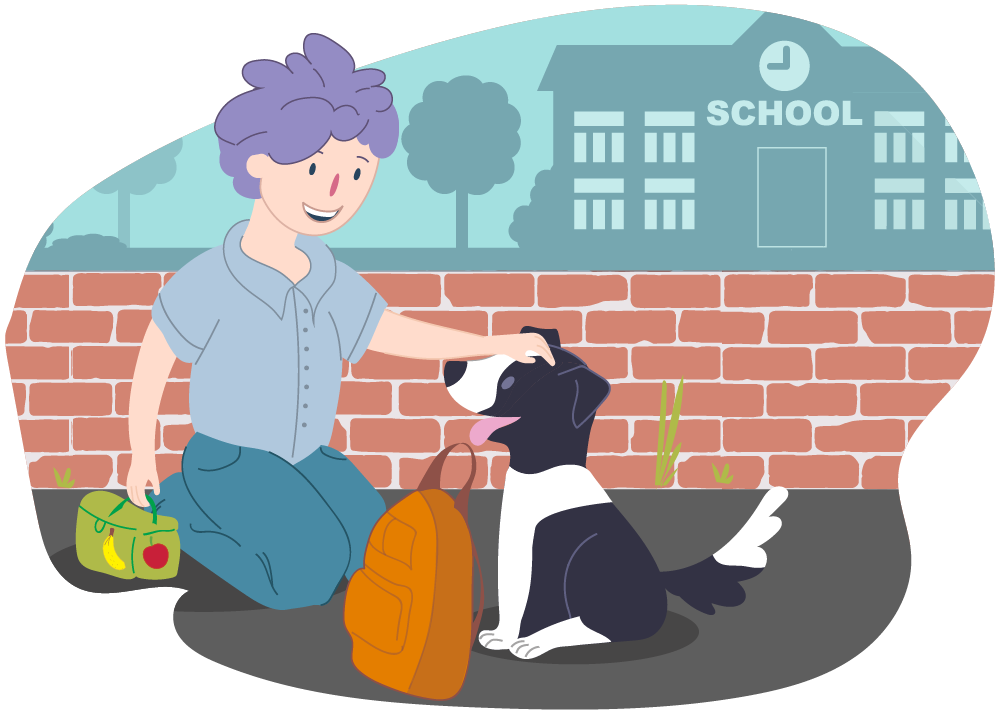 Imagine it's the first day of school…
You're walking into the school gates with your backpack on, wearing a stiff new uniform, your shiny new shoes still need breaking in, you don't really know anybody, and your hands are slightly sweaty…
Starting a new school is a big deal! You're going to meet lots of new people and be thrown into new situations. That's bound to make you feel lots of different emotions.
It could be exciting and fun – if that's how feel you, then enjoy the moment! But for some of you, it could make you feel scared and worried. If that sounds like you, then read on for our tips on how to make your first day or week a little easier.
"I've moved house seven times now. For me, it's kind of scary, starting over and coping with lots of changes all at once. It's like I'm never in control."
"The first day at a new school can push you mentally and emotionally. It's fun, scary, crazy, and exciting all at once. Take it one step at a time and if you want to talk, give us a call." Melanie, Kids Helpline Counsellor
When starting a new school you might have a few things on your mind
There's a bunch of things which are unknown when starting a new school. You might wonder how you'll manage everything!
Lots of young people feel stressed or anxious about it. Some of the things they worry about might be:
Meeting new teachers and school staff
Finding your way around a new school
New academic expectations
Feeling nervous or anxious
Keeping up with the workload
Plan ahead and prepare for the big day
Here's a few things you can do in the lead up to starting a new school that could make things go a little smoother:
Find out if there's anybody you know going to the school and see if you can buddy up
Visit the school and find out where everything is
Visualise your first day going successfully - try to stay positive and calm
Have a friend you can talk to when things get stressful or you need a sounding board
Plan your lunches and try to pack healthy meals and snacks to keep your energy up
Try and get your timetable and class information so you can get familiar with it before the first day
Organise your books, stationery, uniforms, backpack and anything else you'll need
Find out where to go or who you can ask when you need help
Get enough sleep and try to start school well rested
Call Kids Helpline if you need support – talking helps!
Starting a new school or heading to high school?
Check out our videos below!
Like anything new, you might be feeling lots of different emotions as you head off into the unknown
Just remember you're not alone! Everybody has to start a new school sometime. We've been there. You can try the tips in this article to help make the first day or week a little easier.
If you want even more ideas and support to make starting school great, talk to one of our counsellors! You can give us a call, start a WebChat or send us an email today.
This content was last reviewed

14/02/2018
Talking helps! We're here for you.
No problem is too big or too small.
We're here 24 hours a day, 7 days a week