Talk to other parents just like you
My Circle for Parents is an online community for parents and caregivers to chat to each other and get support
Already signed up to My Circle?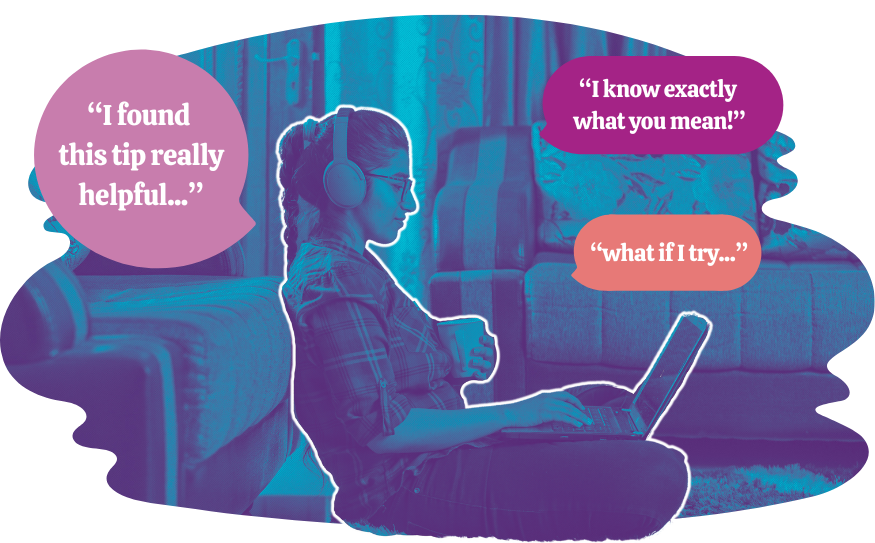 My Circle for Parents is a free, safe and confidential online community for parents, carers and supporters of kids, teens and young adults.
Discussions in the community are safeguarded by specially trained clinical moderators. You can chat to other parents, get tips for those tricky life moments and transitions, or sit back and learn!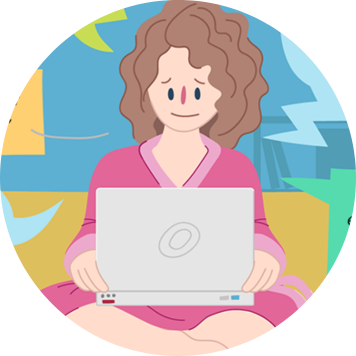 2: Check it out
Get to know the platform, and join the discussions that interest you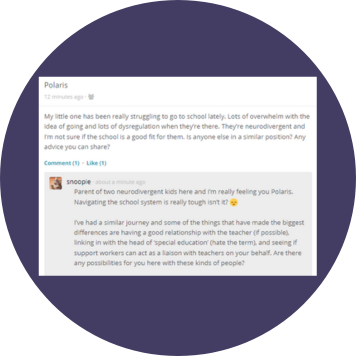 3: Join the conversation
Ask questions, share your thoughts and stories, and hear from others
What can I talk about?
Family Changes and Transitions
Online Safety and Child Sexual Exploitation
Parent, Carer and Supporter Wellbeing
The Later Years: Teens and Young Adults
The Middle Years: Primary school-aged Kids
The Early Years: Babies, Toddlers, Pre-School
How joining My Circle for Parents can help
Make sense of what you're going through by hearing about other parent's experiences
Learn about young people and how to support their needs across the lifespan
Access the platform from your phone, tablet, laptop or desktop computer
Get info and resources about young people and parenting
Safeguarded by trained clinical moderators who provide a safe space to have discussions and provide information, resources, and referrals
Discuss strategies for making changes
Ready to find your Circle and start talking to people just like you?
My Circle for Parents is proudly brought to you in collaboration with Westpac.
Talking helps! We're here for your kids.
No problem is too big or too small.
We're here 24 hours a day, 7 days a week