Recommended for parents, carers and teachers
Parents and Teachers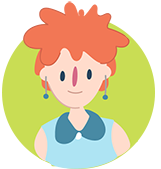 Personalise your session around our key topics for parents, carers, teachers...
Parent and teacher sessions are made on an ad hoc basis, in collaboration with the requesting school/organisation.
Choose a topic based on your school needs.
Your topic will also include:
Information on how Kids Helpline supports the young people we work with
Discover why young people contact us
Learn evidence- and research-based strategies around your chosen topic
Information on how Kids Helpline can support you in your role as a parent or teacher
Q&A with a professional counsellor
We will need a minimum of two weeks to create your requested session.
Sessions can be run after school hours.
Book a free session at your school!