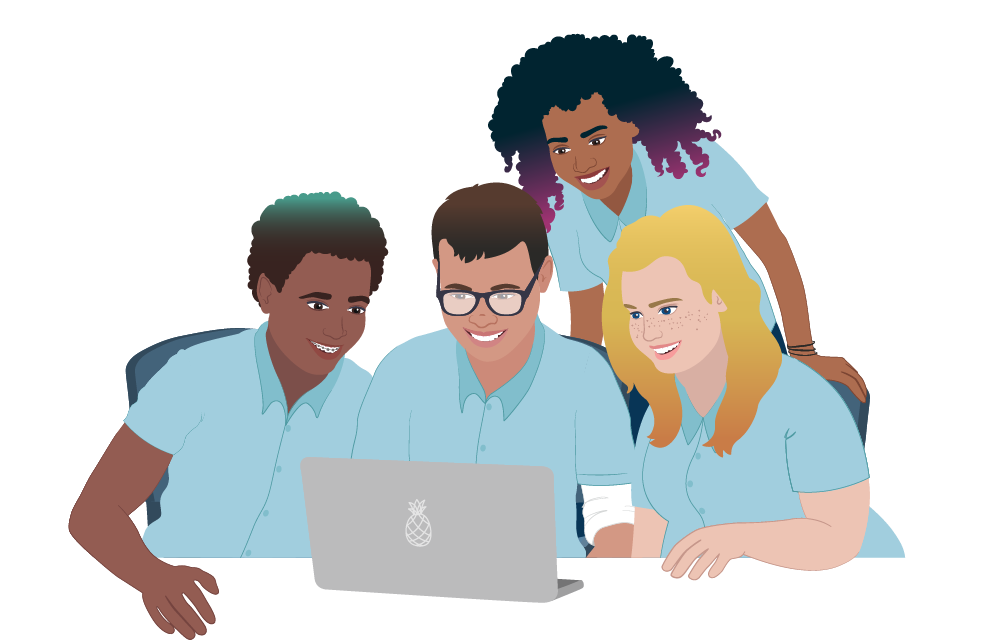 Kids Helpline @ High School (North QLD)
Kids Helpline @ High School aims to improve student mental health literacy, coping and resilience skills and promote help-seeking behaviours through free counsellor-led sessions.
The evidence-informed program was developed through consultation with North QLD secondary schools in 2018, and written to align with the General Capabilities of the Australian Curriculum and the Health & Physical Education Content Descriptors.
The program is designed to complement a whole-school prevention approach, assist secondary school staff in delivering evidence informed strategies to promote mental health & wellbeing, and expand upon classroom discussions of mental health, respectful relationships, online wellbeing & resilience.
Kids Helpline sessions are delivered online free of cost via a schools preferred video-conferencing platform, and onsite in a North QLD region once a term.
Specialised support for Central, North and Far North QLD
The program content was created collaboratively with schools in and around Mackay, the Whitsundays, Townsville and Cairns
If you are unsure if the program is available in your area, or if your area has specific service gaps or needs unique to your location and community, please get in touch!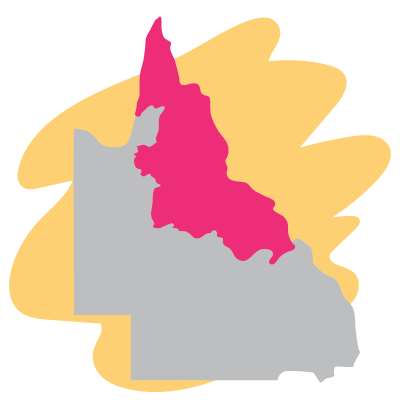 Ideas of how your school can use Kids Helpline sessions!
Book drop in lunch sessions in the school's library or wellbeing space to introduce students to a Kids Helpline counsellor and reduce the stigma of help seeking
Arrange sessions during curriculum & assessment planning for Health & Physical Education (e.g., empathy for respectful relationships ACPPS093; analyse factors influencing emotions ACPPS075; strategies to seek help ACPPS072)
Book sessions for Year 7 and 12 students to foster coping strategies for coping with change and transition
Book a Kids Helpline Counsellor to speak on wellbeing days such as the National Day of Action against Bullying, Safer Internet Day, Mental Health Week, Child Protection Week, or RU OK? Day
Include a session in your PD planning when teaching about resilience, bullying, study tips, post-schooling pathways, and mental health promotion
Book a Kids Helpline Counsellor to speak at a Year Level assembly before school holidays to equip students with additional support while they may be vulnerable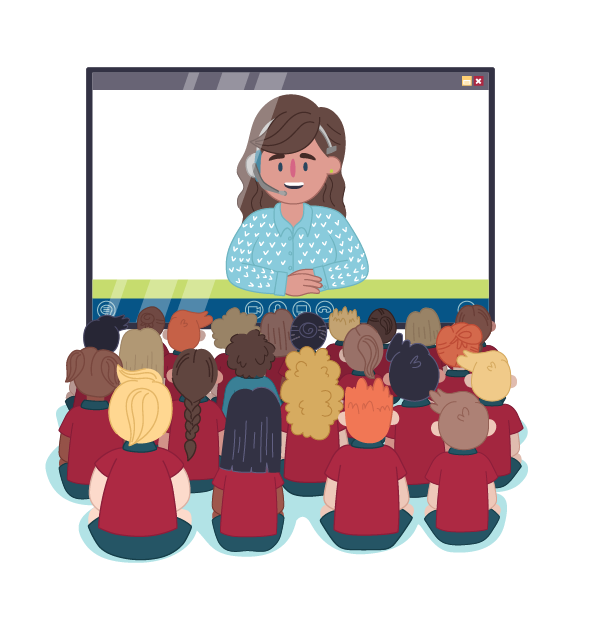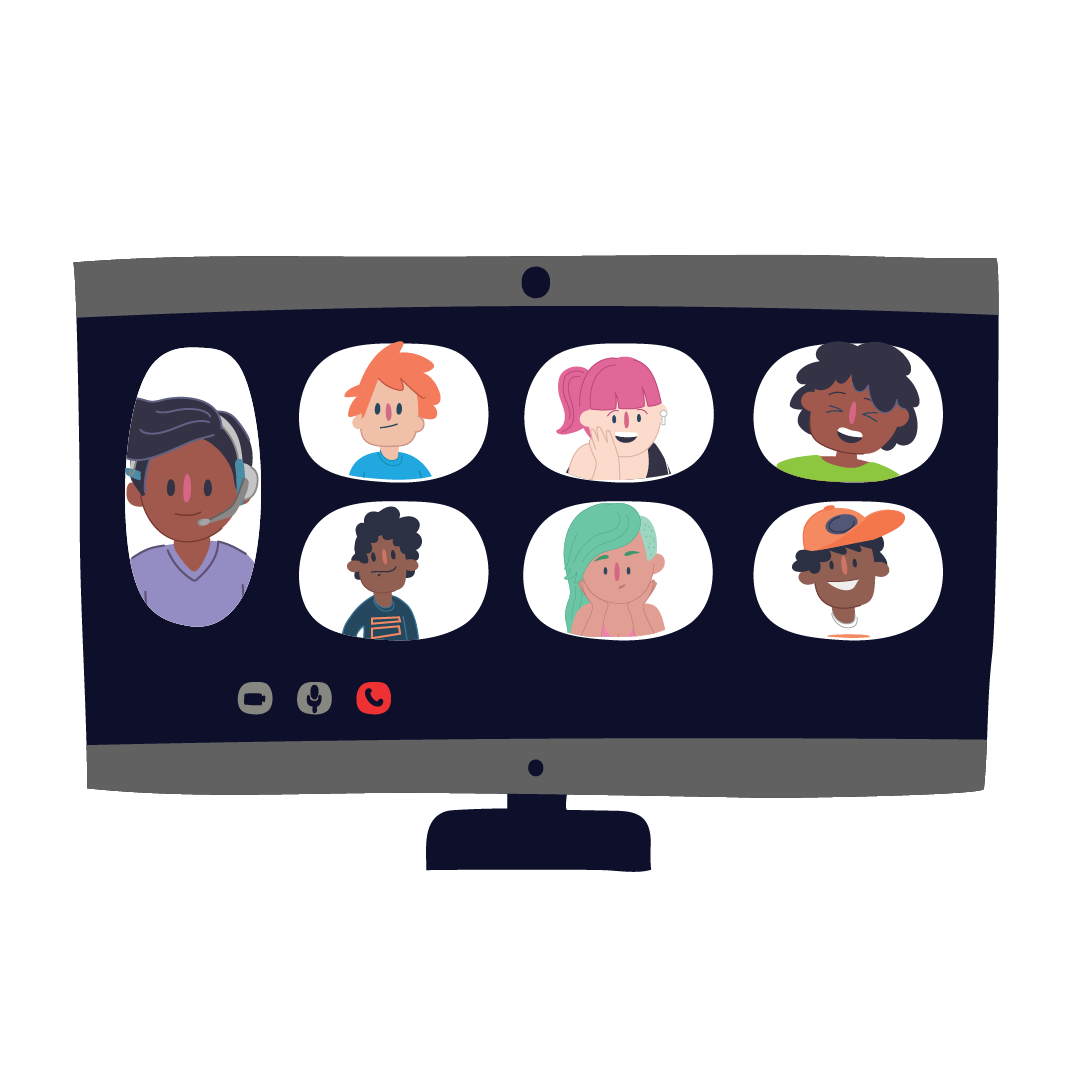 "The Kids Helpline counsellor was lovely with the students and covered heaps of content during the session time. On the whole, students were really well engaged (being high school students, this can be a challenge). The pre and post session resources provided were excellent"

- Teacher, December 2019
Benefits for your students and staff
Free educational sessions facilitated by a professional Kids Helpline counsellor via video link
Evidence-informed lessons that are personalised for your class
Student access to free, immediate and professional 24/7 support for any reason (including ongoing counselling) through Kids Helpline
Free resources and promotional materials
An opportunity to collaborate with our counsellors
Free information sessions for parents, teachers and organisations
An opportunity to "have a say" for your community and help others through your support of Kids Helpline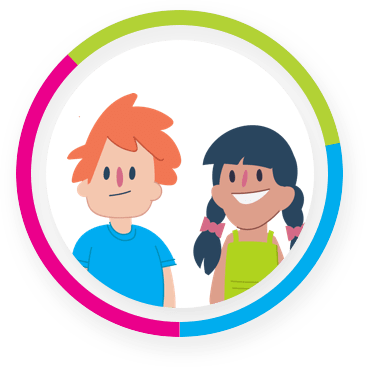 Kids Helpline @ School also offers free, early intervention and prevention sessions to primary schools around Australia.

This service is supported by: