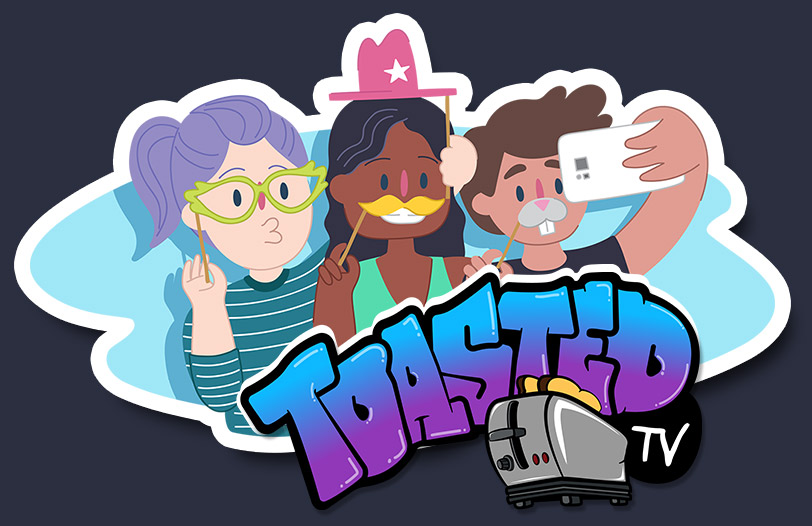 What brings on the feel good vibes in your world?
Is it hanging with friends? Heading out on your skateboard? Chilling with a good book?
Now we're celebrating all those things that make you feel good with Toasted TV's Ollie and Elly!
Tune in every Friday to Channel Eleven for Kids Helpline Feel Good Friday - and get ready to end the week with a smile.
Share what makes you feel good and it could score you a mention on TV!
Tell Toasted TV all about what makes you feel good and they could share it with everyone else on air...
When you see scary stuff on the news
It can be easy to feel like bad stuff is happening all the time - we all react differently.
Some people might feel sad or scared. Some people might not be bothered at all. There is no right or wrong way to react. And you don't have to face it alone! Watch to find out more...
I think my friend is hurting themselves
Sometimes people hurt or injure their body on purpose as a way to cope.
There are many reasons why someone might self-harm and everyone's story is different. Self-harming can be really dangerous, so it's important to reach out to someone who can help. Watch to find out more!