KIDS HELPLINE INSIGHTS 2018
Looking back on last year...


Each week we responded to around 2,800 contacts - that's over 143,000 across the year!
We also answered our 8 millionth contact - that's 8 million times young people like you have contacted us for help.

The most common reasons you contacted us...
#2. Emotional wellbeing
20%
#3. Family relationships
18%
#5. Dating and partner relationships
9%
How you like to talk to us...
#1. Phone
Cause when you need to talk, phone is the fastest
#2. WebChat
When you prefer chatting online
#3. Email
When you want to ping our inbox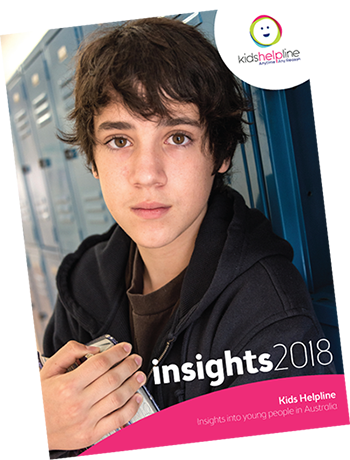 Really like looking at stats and figures?
You can check them all out in our latest Kids Helpline Insights Report!
Use the links below to check out an overview of the stats or deep dive into the nitty gritty stuff.