Our counselling service evaluation results are in!
We conduct an evaluation of the Kids Helpline counselling service every year to find out how young people are using the service.
1,116 children and young people gave us some highly valuable feedback about why they used Kids Helpline, how they found the experience, and what we could do to improve.
We're excited to share the key findings below!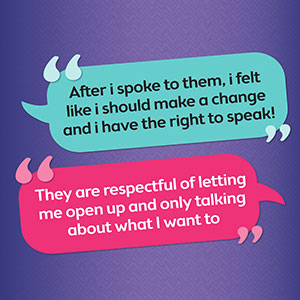 Talking helps! We're here for you.
No problem is too big or too small.
We're here 24 hours a day, 7 days a week