We want to see your fun, interesting, unusual or helpful coping strategies!
Get creative and submit a:
Video, e.g. YouTube, Insta reel, TikTok, animation, etc.
Artwork
Poem or story
Meme
Other digital content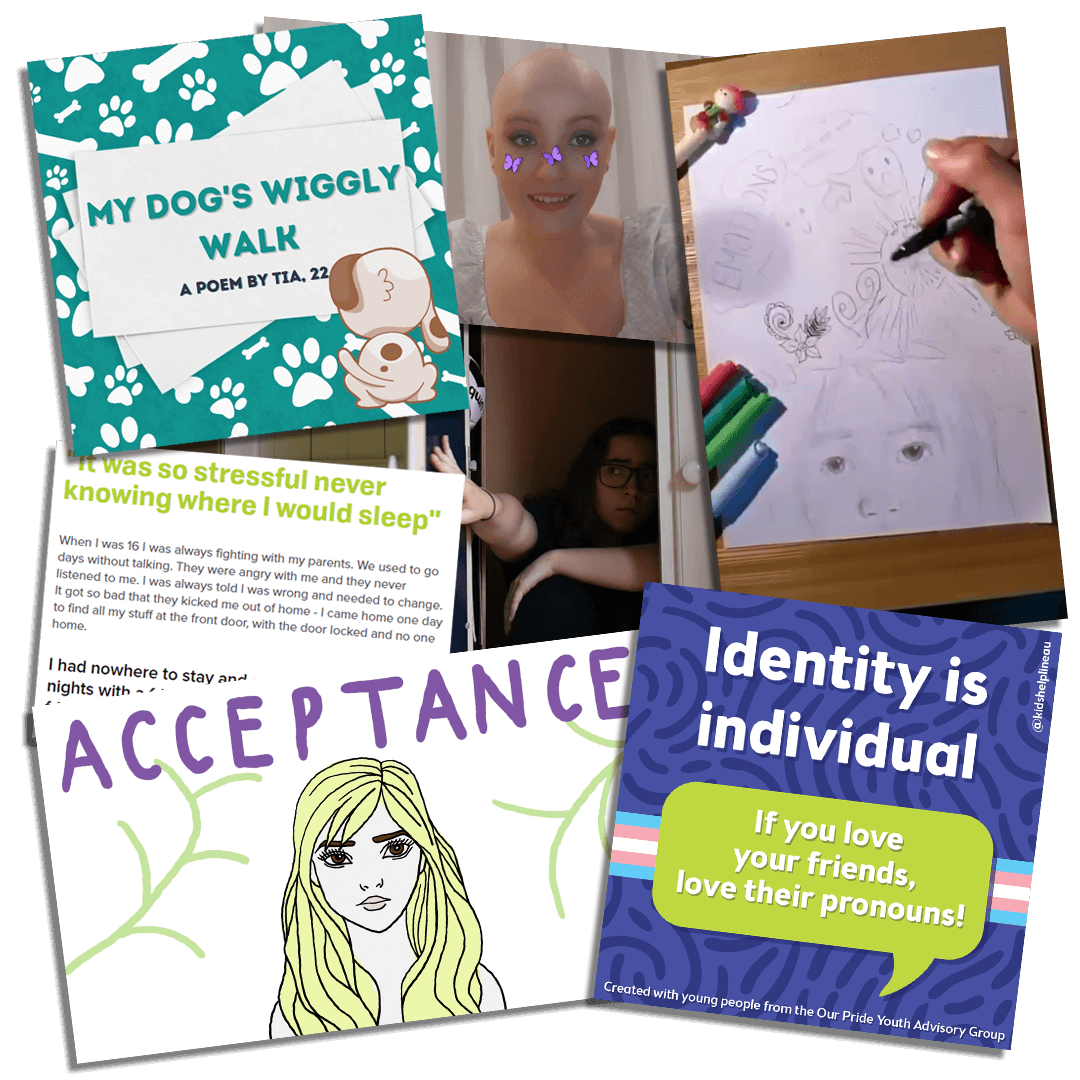 Are you an adult keen to share the competition with young people you know?
You can only submit one entry per person. Your entry will go into the draw to win a prize in one of the following categories. The prize for each category is $1,000* cash!
Other digital content (non-video): 13-17 year olds, e.g. artwork
Other digital content (non-video): 18-25 year olds, e.g. artwork
If you're interested in making a video, check out some of last year's entries (answering a different question) and some sample vids we made just for you.
This is a sample video made by Zarine from our Youth Advisory Group. You don't have to appear in your video if you don't want to!
16-year old Jasmyn takes you behind-the-scenes in creating her competition entry.
How to enter the competition
STEP 1: Fill out the Expression of Interest by clicking the 'enter now' button. You will need to provide your name, age, location and contact details. You will also be asked to provide the name and contact details of a parent or legal guardian if you are under 18.
STEP 2: We will email you (and your parent/legal guardian if you are under 18) an entry pack that will include instructions for entry and digital consent forms.
STEP 3: Create your awesome entry and submit it (with your signed consent form), by following the instructions in the entry pack.
Entries open 14 February-26 April 2021.
Important Info
This competition is open to people aged 13-25 living in Australia.
Terms and conditions:
By entering the competition you are agreeing to the terms and conditions (T&Cs).
Consent forms:
These will be emailed to you after you complete the Expression of Interest and can be signed electronic (no printing needed).
The winners will be announced Monday 24 May. Good luck!