Zipit
The app that helps you get flirty chat back on track! Zipit has been completely redesigned with you in mind. It's now easier (and more fun) than ever to take control of your chat game.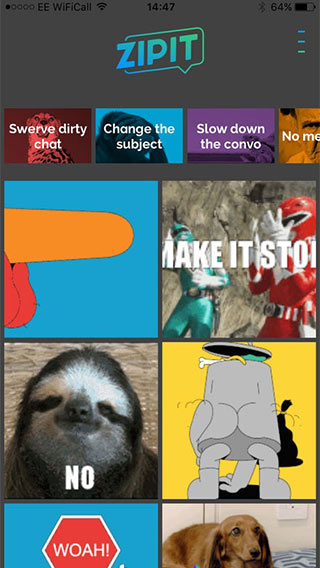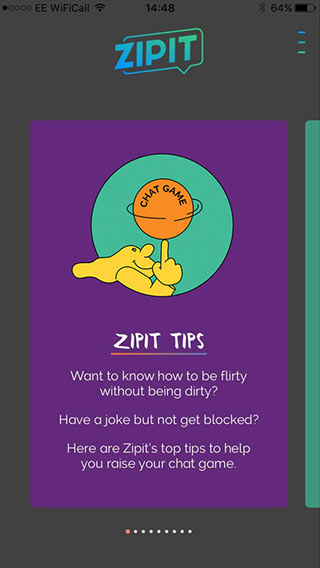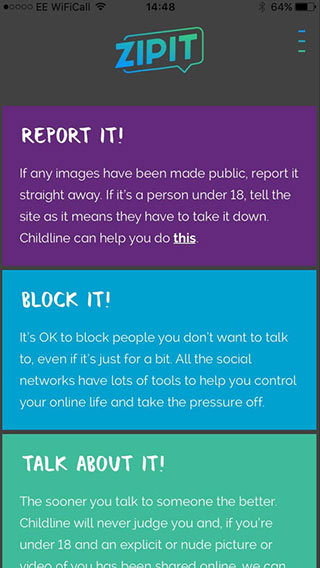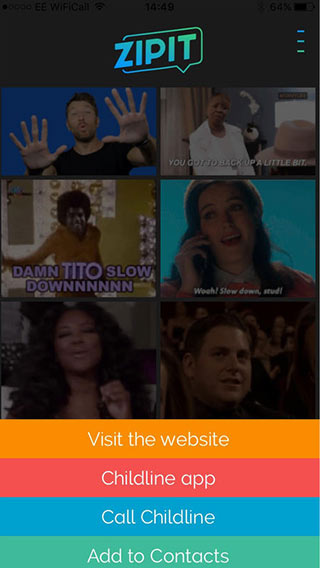 Young adult feedback
Zipit offers "flirting" advice to users. It is aimed at a younger audience who might not realise the possible implication of sending sexually explicit messages to other people. Overall the language used makes it easy to identify with and provides suggestions instead. The other side of the app, the gallery, has a number of meme-like images to help de-escalate an unwanted situation. Highly recommend this app.
Expert feedback
Zipit is designed for younger people and is meant to help users understand ways to communicate with romantic interests without making them feel uncomfortable. It highlights issues of consent and attempts to educate young people about safe use of the internet.
Talking helps! We're here for you.
No problem is too big or too small.
We're here 24 hours a day, 7 days a week