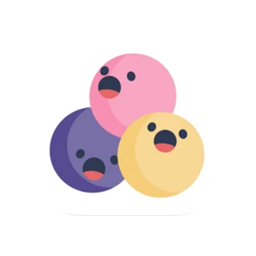 Quirk CBT
Quirk is a companion and self-help app for one of the most common formats of CBT. CBT helps you record "automatic thoughts," challenge them with cognitive distortions and then train your brain with an alternative thought. If you do it enough, you can change your thoughts, your moods and your behavior.
Free Offers In-App Purchases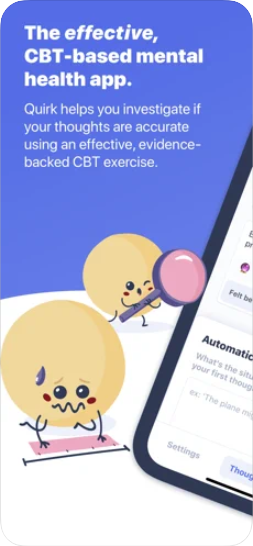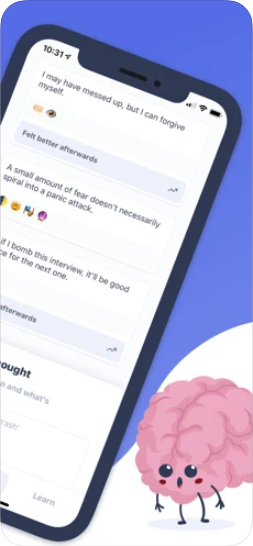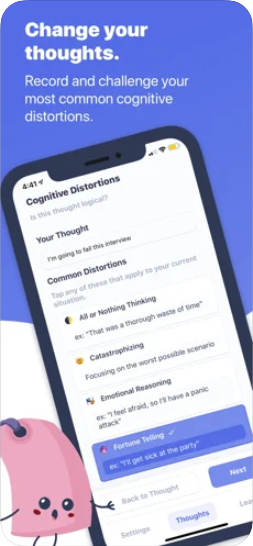 Young adult feedback
The app has a good range of learning resources to read based on cognitive distortions and allows users to set reminders for predictions that may assist with behavioural change. No additional videos or activities makes the app limited in what it can offer, and users may find it a bit boring.
Expert feedback
Quirk invites users to record and challenge irrational thoughts. It provides psychoeducation on standard CBT concepts and techniques by offering bite-sized information with suggestions for further reading. Overall, the app is somewhat limited to educational content with few exercises and applicable techniques to help users reach their goal of effective thought challenge, but could help as a simple diary-style logging tool.
Talking helps! We're here for you.
No problem is too big or too small.
We're here 24 hours a day, 7 days a week