When you're dealing with a difficult situation, sometimes it helps to engage with peers going through a similar situation.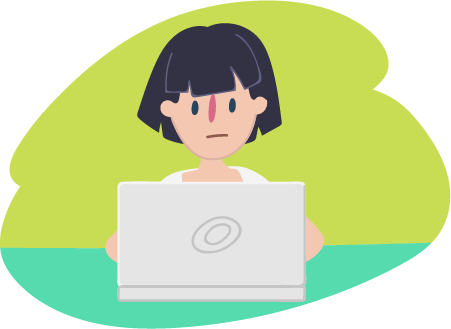 Kids Helpline Circles is your go-to online support group for young people like yourself, aged 13-25, where you can share information and thoughts, and also offer support.
These groups last eight weeks and are led by a tertiary qualified Kids Helpline counsellor. They'll help the group to keep the conversation alive by posting threads, questions and activities. These will contain text, images and videos about a topic. From there, it's up to you what you want to say. You can even create your own threads to share your own thoughts and ideas!
KHL Circles is free to young people aged 13-25, no matter where you are in Australia.
All the modules and information you'll find is evidence-based, so you know you'll be heading in the right direction. They contain activities to help young people like yourself better understand conflict in their own families and learn how to better manage and cope with them.
Our group facilitators are there to support you, and will always encourage safe, open and inclusive discussions about a range of topics in this area, including:
Making sense of the different emotions and experiences they can have when faced with family conflict
Developing new skills for listening, communication, and working through family conflicts
Learning about how to stay resilient and how to cope when dealing with a family conflict
How do I join a KHL Circles group?
If you're experiencing conflict in your family, you're not alone.
To connect with other young people dealing with the same issue, you might be interested in joining our next group. KHL Circles begins when we have enough members to start a group, so by helping yourself, you help others too!
If you're interested in joining:
Chat to one of our KHL Counsellors about wanting to join KHL Circles
Register your interest in joining the next KHL Circles group by filling out the form below
You'll be contacted by the KHL Circles team about two weeks before the group starts, so you'll be able to set up your account and choose a username – you'll stay anonymous to the other group members. When the group is ready to start, you'll be contacted again.
Kids Helpline Circles is generously supported by funding from Future Generation Investment Company (FGX).